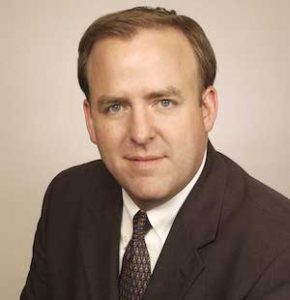 Source:  8/10/2020 Alderman Reilly Reports
Dear Neighbors,
I am angry and disgusted by the widespread looting that occurred downtown and across multiple city wards on the Northside of Chicago overnight. I spent the early morning hours and entire today just as I did on May 31st: surveying damage, meetings with the Police Department and conversations with the Mayor. I am absolutely furious.
What we saw last night was a repeat of the looting that occurred in late May: a highly coordinated, professional attack on downtown and neighboring wards – involving caravans of stolen SUVs, cars and U-Haul trucks. This professional attack was laser-focused on high value targets such as: electronics stores, jewelry stores, high-end retail boutiques, branch banks, ATMS, pharmacies and department stores. The looting was initiated using social media channels on the internet and was well-coordinated.
Police Superintendent Brown has made it clear that the lack of consequences for the looting that occurred in late May only served to further embolden these criminals to strike again. I agree with the Superintendent – it is clear that there is no accountability or consequences for the widespread lawlessness in the City of Chicago.
Our Cook County Prosecutor's Office and the Cook County Judicial system are failing us like never before. We expect prosecutors to enforce all of our laws with equal vigor – City and State laws are not a "buffet" for prosecutors to selectively enforce – they must all be enforced. All too often, we are seeing repeat offenders, violent offenders, gun crime suspects and, now looters, being released on an "iBond" (Recognizance Bond) or the totally ineffective "electronic monitoring program." This is totally unacceptable.
Ironically, this morning's front-page headline of the Chicago Tribune reinforces this fact: the State's Attorney "dropped all charges against 29.9% of felony defendants a dramatic increase over her predecessor, the Tribune found. For the last three years of Anita Alvarez's tenure, the rate was 19.4%."
State's Attorney Kim Foxx has only prosecuted a fraction of felony retail thefts when compared against her predecessor. During Anita Alvarez's last three years in office as State's Attorney, she filed roughly 6,000 felony retail theft cases. In contrast, over the last three years of Foxx's term in office, she has only filed 2,200 felony retail cases. This is certainly not due to a reduction in felony retail thefts – it's a result of bad policy.
One explanation for the precipitous drop in prosecutions can be linked to a policy adopted by Foxx in 2016: making the bad decision to treat retail theft as "misdemeanor" crimes, unless the value of stolen items exceed $1,000 or the suspect has 10 prior convictions. That leaves far too much wiggle room for habitual, repeat offenders.
When there are no consequences for these criminal acts – large or small – it only serves as further incentive for these criminals to repeat these crimes over and over.
Professional looters have "weaponized" our social media platforms. These acts are planned, organized and coordinated via various social media platforms on the internet (like Facebook, Instagram, chat rooms, online gaming, etc.).
While the Police has social media intelligence gathering capabilities, I believe they are inadequate when it comes to infiltrating these social media platforms and corners of the "Dark Web" where these planning activities occur. We need more effective tools.
Advanced technology and services exist that can help our Police Department get ahead of these planned looting incursions – allowing them to monitor these platforms and aggregate "chatter" in social media and on the Dark Web by using key search words and proprietary data sharing. This gives the Police important information before the crime is even committed – allowing them to plan, in advance, and shut it down quickly.
I am calling on the Police Department to take immediate steps to access this technology as soon as possible, to alert our police to problems as they are being planned – not after they have been initiated. We desperately need these tools in place now.
The Police Superintendent has formed a special team to review all city POD cameras to pull footage to identify as many looters as possible, so the city can aggressively pursue these groups, arrest them and file charges. That work is underway at this very moment.
The Superintendent has also cancelled all days off for police officers and new 12-hour shifts will be imposed. You will see a heavy police presence in the downtown area and surrounding neighborhood wards. Neighborhoods across the city will see increased patrols overnight and tactical units on-call to for rapid response to any incidents.
The city will be deploying more than 100 infrastructure assets citywide that will be strategically positioned by the Chicago Police Department to protect neighborhood commercial corridors and critical businesses, such as grocery stores and pharmacies.
In addition, access to the downtown area will be temporarily restricted beginning this evening from 8:00 pm – 6:00am. The restricted access to the downtown area is NOT a curfew. All residents, essential workers and employees whose businesses are located downtown will have access at all times. As part of the restricted access, the following measures will be in place until further notice:
Lake Shore Drive will be closed between:
• Fullerton Avenue on the North and I-55 on the South
Downtown Bridges:
• All Bridges will be up by 8 p.m. with the exception of the following:
LaSalle Street  Harrison Street  Ida B. Wells / Congress Bridge (West Bound Open Only)  Lake Shore Drive  Columbus Avenue  Kinzie Street  Grand Avenue
Access Points for residents and employees of area businesses:
• Harrison Street
• Chicago Avenue and Halsted Street
• Roosevelt Road and Canal Street
• Kinzie Street and Halsted Street
• LaSalle Street
Expressway Closures:
• All Ramps from Roosevelt Road to Division Street will be closed in both directions.
CTA:
• Rail Service will be impacted at the following locations, with trains not entering the area surrounding downtown: Fullerton Avenue to 47th and east of Halsted Street
• Bus Service will remain open at this time. Some buses will see reroutes due to bridge and street closures.
CDOT
•  Divvy Service will not be available from North Avenue to Ashland Avenue and Cermak Road between 8:00pm and 6:00am
Access points are designated for residents, essential workers and employees whose businesses are located within the designated boundaries, individuals who reside in the surrounding area and residents engaged in essential activities.
Entrance into the perimeter will be manned by officers with the Chicago Police Department. When arriving at the access points, residents and employees should show identification or proof that they live in the area and/or work in the area.  
We depend on the brave men and women of the Chicago Police Department to work long, thankless (often dangerous) hours under incredibly challenging circumstances, to keep our neighborhoods and families safe. They deserve appreciation and support.
I promise to continue to do all I can, in any way, to support the Police Department, Deputy Chief O'Shea, our local police commanders and officers who serve downtown. I will continue to provide updates on city public safety efforts as they become available.
Sincerely,
Brendan Reilly
President Pro Tempore
Alderman, 42nd Ward