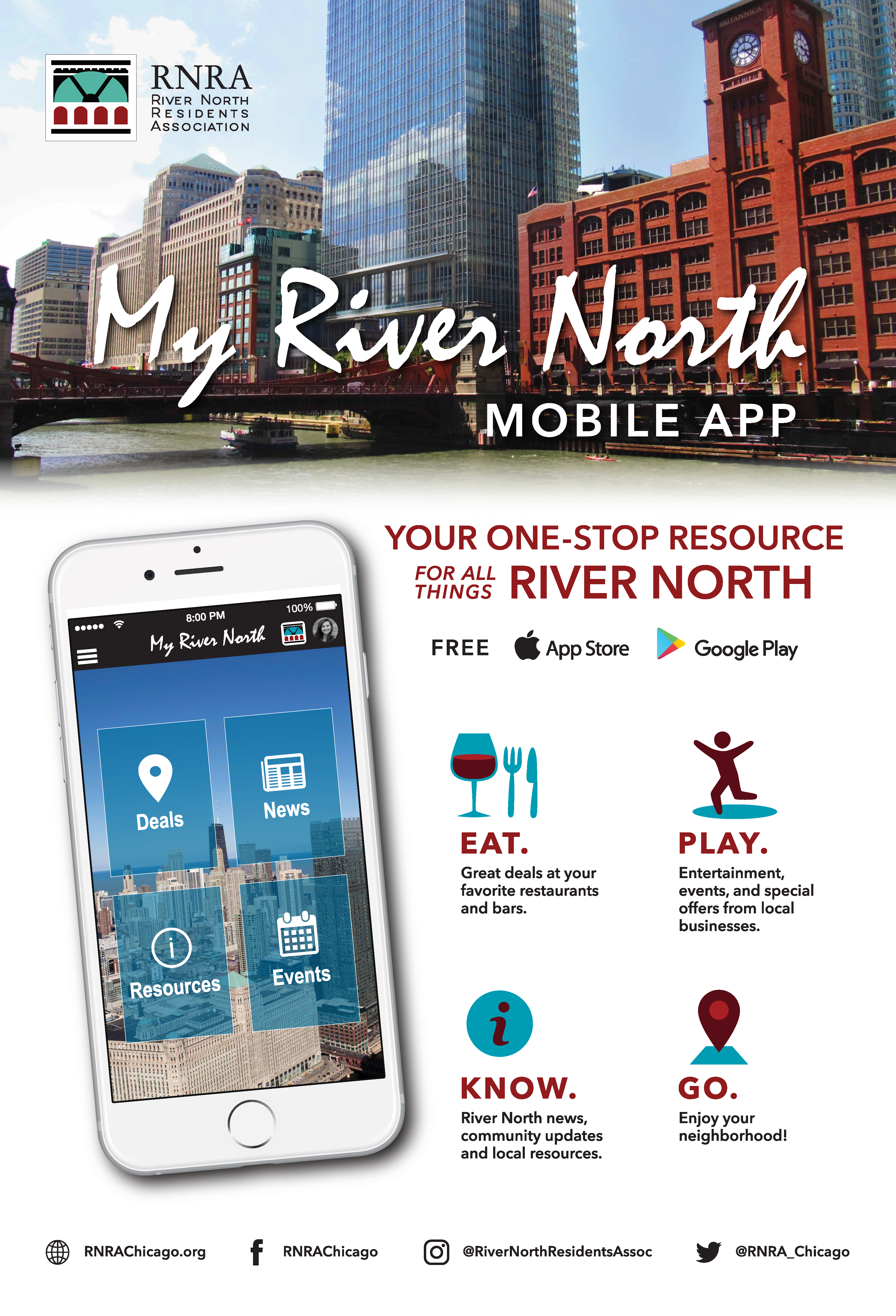 The "My River North" mobile app provides convenient access to River North news, events and resources, plus special discount offers at a variety of participating local businesses. The app is FREE for all users and is compatible with virtually any mobile device. Using your mobile device, download the app from the App Store or Google Play.
What's new in My River North 2.0?
New look and feel.
Simpler download process – no more pre-registration.
Simpler offer redemption process – no more codes to enter.
Automated ID and password reset function.
Expanded user community – all app features are available to all users.
New features allow users to easily recall their favorite businesses.
---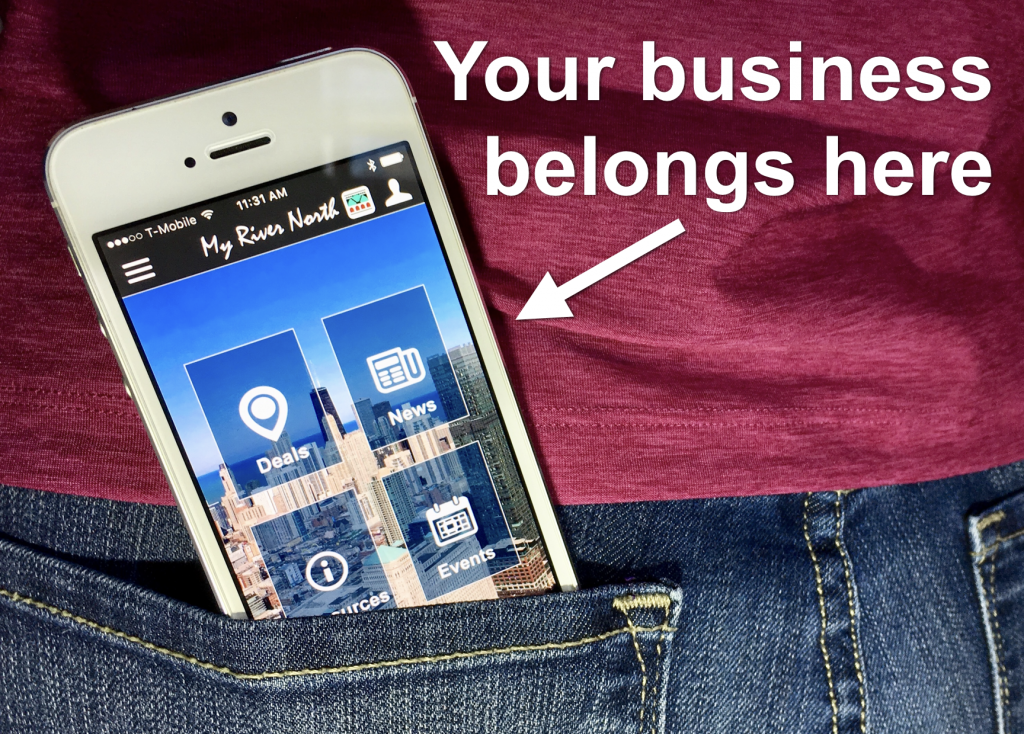 Businesses – My River North puts your business in the pocket of 1,000's of local residents- 24/7.  The cost is amazingly low and signing up online is easy, just visit our Become a Sponsor page.
---
Residents – My River North is available to everyone, but was designed with local residents in mind. If you want to stay up to date on happenings in our great neighborhood – this is your one-stop resource for all things River North. Do you have a favorite local business that you would like to see listed on the "My River North" app? Let us know by emailing us, or by posting on our Facebook page.
---
My River North Links