Dear Valued Business Partner, On behalf of the River North Residents Association, we would like to thank you for your support. Our Sponsorship Programs are intended to convey to thousands of residents that local businesses join our efforts to make River North the city's premier neighborhood in which to live, work, shop and play. We champion the connection between local businesses and the residents who constitute some of Chicago's most desirable consumers. That's a strategy that will pay dividends for you and for our residents. We offer several tiers of promotion and audience engagement to suit a range of needs and budgets, including the one-of-a-kind "My River North" mobile app.  At a minimum, every sponsor is prominently featured on our popular website, as well as acknowledged at our annual meeting.
Please contact us at sponsorship@rnrachicago.org  to explore additional ways that we can work together to advance the interests of our community. We appreciate your support and look forward to working with you.
Sincerely,
Debra Schalk & Eileen Murray, Co-Presidents
 2023 Sponsorship Opportunities
Click here to download a PDF copy of our Sponsorship Opportunities
The River North Residents Association is a 501(c)3 non-profit organization, working to protect and enhance the quality of life in the River North community.


---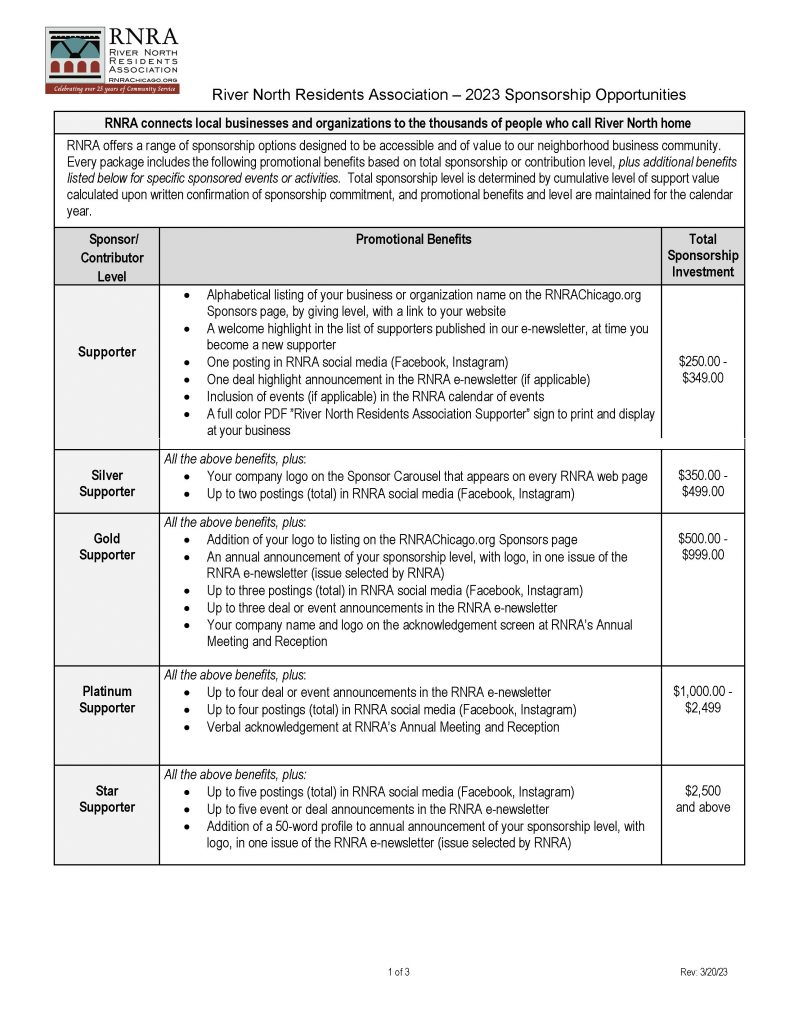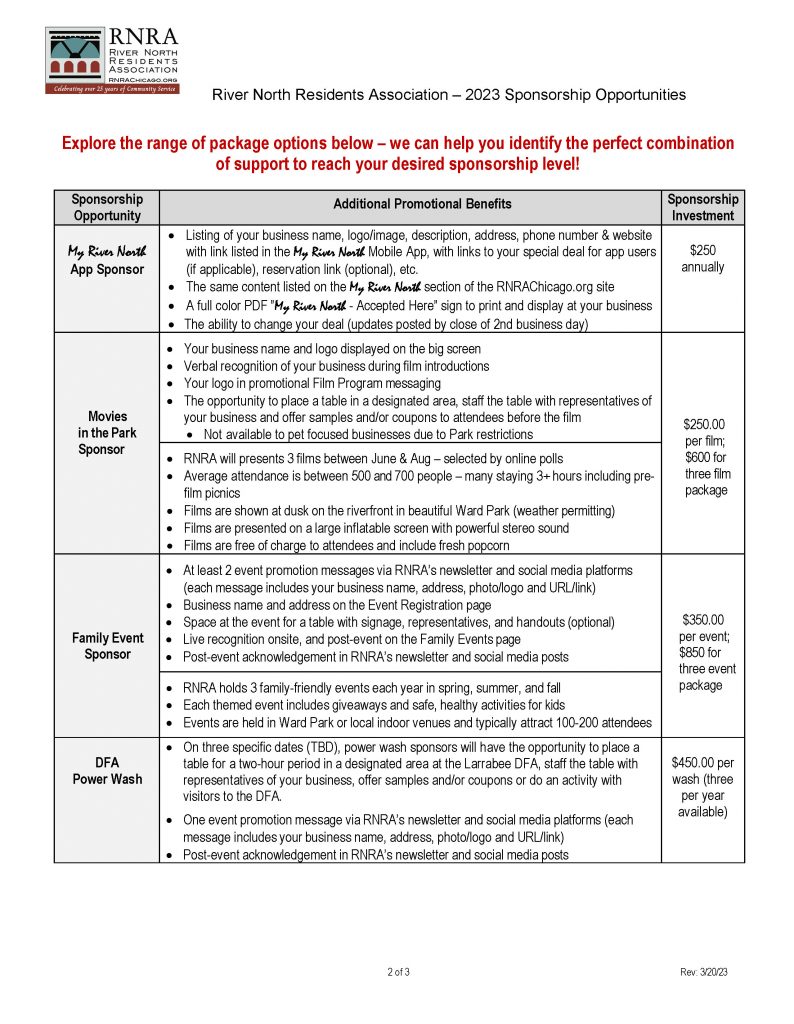 ---
RNRA Service Area