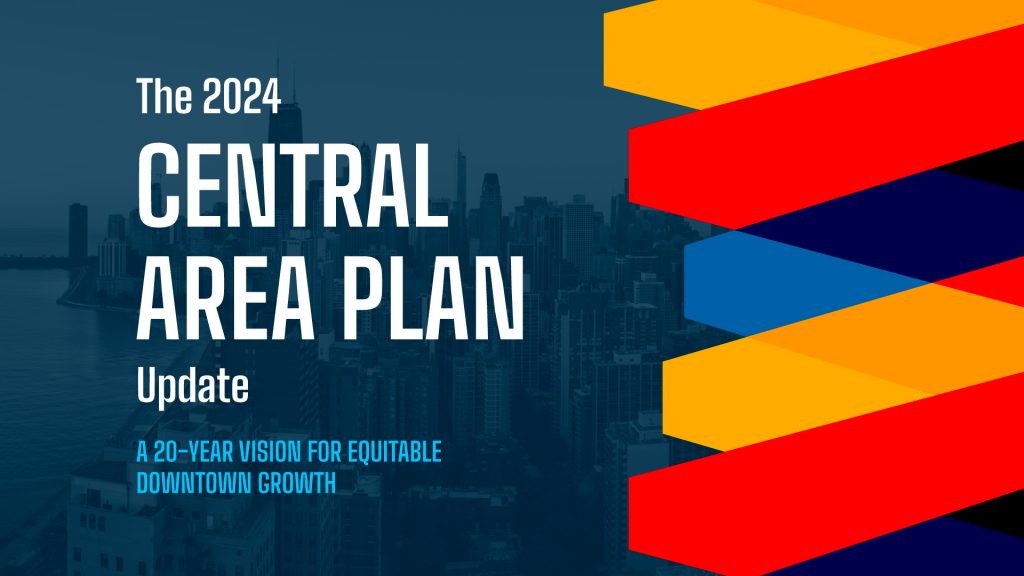 The initial kick-off for the 2024 Central Area Plan Update took place at 6 PM on Thursday, April 27. Click here to view the kick-off.
The Chicago Department of Planning and Development (DPD) is beginning public outreach for the Central Area Plan Update, a two-year planning process that will engage residents citywide to create a contemporary framework for downtown improvements over the next 20 years.
The study will leverage the eight pillars of We Will Chicago and include evaluations around existing and future land use in the Downtown (D) zoning district. The seven-square-mile study area is approximately bounded by Division Street on the north; portions of Ogden Avenue, Ashland Avenue and Halsted Street on the west; portions of Cermak Road and 26th Street on the south; and Lake Michigan on the east.