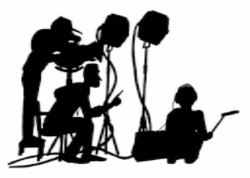 Citizen Pictures will be filming scenes for an upcoming commercial in the neighborhood on Tuesday, April 17th and Wednesday, April 18th. In order to park necessary vehicles and equipment for filming, streets will be posted with NO PARKING/TOW ZONE signs at the following times:
Tuesday, April 17th starting at 7:00 a.m. through Wednesday, April 18th at 6:00 p.m.
• In front of 731 N. Dearborn Street
The crews will be working with the Chicago Film Office and the Chicago Police Department to ensure a safe and positive filming experience.
If you have any additional questions please email  Ward02@cityofchicago.org, or call the 2nd Ward Service Office at (312) 643-2299.
Source:  Alderman Hopkin's Neighborhod Notice:  4/16/18