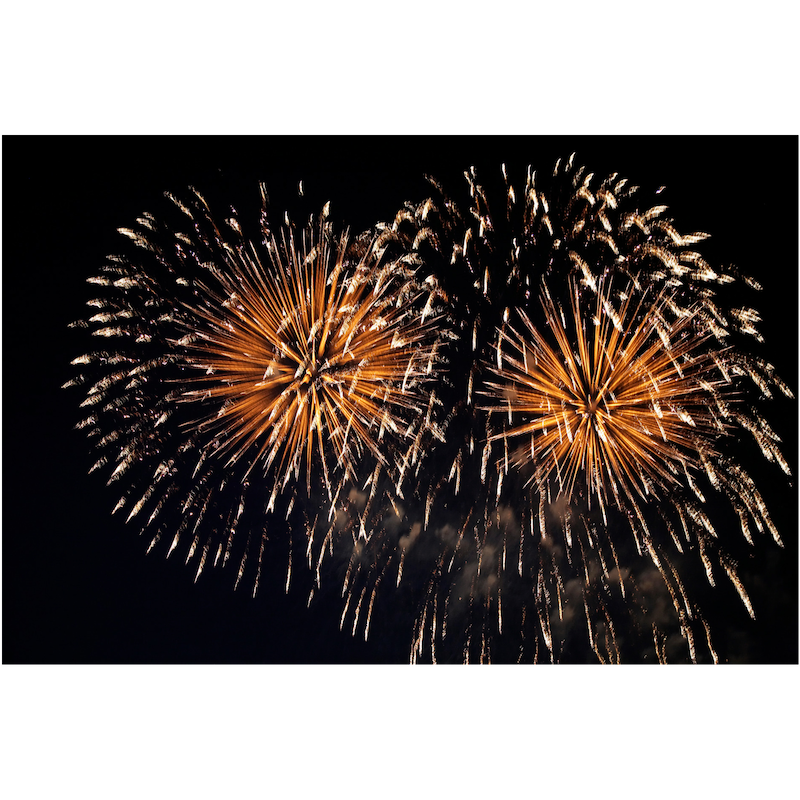 New this year, in addition to the Navy Pier Fireworks, the Chicago River will come alive with fireworks from Wolf Point to Lake Shore Drive sponsored by several hospitality industry leaders.
The fireworks will be displayed in tandem with Navy Pier's Fireworks when the clock strikes midnight. Residents should be advised that these fireworks will not be as loud as the ones used for the Navy Pier Fireworks.
RIVER BARGE LAUNCH LOCATIONS
Directly north of the Hyatt Regency Chicago
Directly south of the Sheraton Grand Chicago
RIVER BRIDGE LAUNCH SITES
Franklin Street
Clark Street
Wabash Avenue
BRIDGE CLOSURES
Please note that the Franklin, Clark, and Wabash bridges will be closed beginning at 11pm on Monday, December 31, New Year's Eve, until 12:15am on Tuesday, January 1, New Year's Day to facilitate the display.
TRAFFIC IMPACTS:
• Curb lane closures will be in place along the Franklin, Clark and Wabash bridges and will begin at 7pm on Monday, December 31 until 1am on Tuesday, January 1.
• Eastbound Lower Wacker, between Michigan Avenue and the turnaround is anticipated to close beginning at approximately 11:30pm on Monday, December 31 through 12:15am on Tuesday, January 1.
• Upper Wacker, Lake to Stetson, is anticipated to close beginning at 11pm on Monday, December 31 through completion of the event.
• Please note that the Chicago Police Department may implement additional intermittent or rolling closures at their discretion for the purpose of public safety.
To view the neighborhood notification letter, which provides detailed information about street and traffic lane closures, as well as pedestrian traffic impacts, please click here.
Residents are strongly advised to allow extra travel time and be mindful of traffic impacts.
RIVERWALK CLOSURE:
• The Riverwalk will close promptly at 10pm and remain closed until it opens the following morning to the public.
• NO viewing of the fireworks will be allowed on the Riverwalk.
ADDITIONAL INFORMATION:
Alderman Reilly has requested that the event organizer provide a contact number to the event operations center. If you have questions, need assistance or would like to report any issues, please call the event operations team at (877) 570-5590 or email at info@chifireworks.com.
If you observe any illegal activity or need to report an emergency, please dial 911.
To learn more about the fireworks including viewing locations, please click here to visit the event website.
Please note: due to public safety concerns, pedestrians will not be allowed to stand along the Riverwalk, on the bridges, or along Upper Wacker, from Lake to Stetson, to watch the fireworks display.
Source:  Alderman Reilly's Newsletter 12/28/18