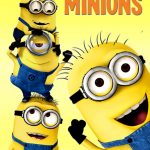 Thank you to the hundreds of residents who have come out to our 11th Annual Summer Movies in the Ward Park.  It's hard to believe we only have one movie left on Tuesday, Aug. 23rd "Minions." Movies are sponsored by your River North Residents Association (RNRA) and the Chicago Park District.
We value your feedback! Interested in volunteering for our Park Advisory Council, please email us at
info@rnrachicago.org
. We need residents to help hand out programs and garbage bags before each movie. Have a 1/2 hour to spare, contact Karen TODAY kjones@rnrachicago.org.
Interested in sponsoring a movie, please contact us too, info@rnrachicago.org.