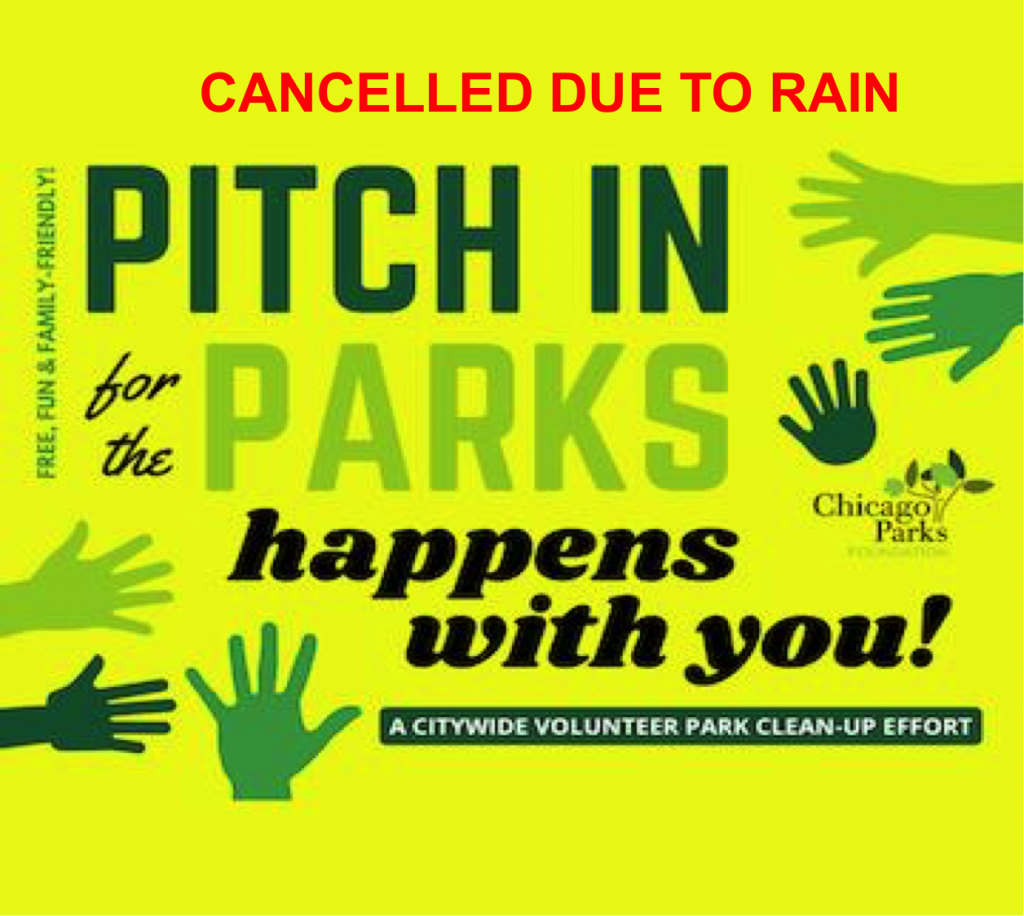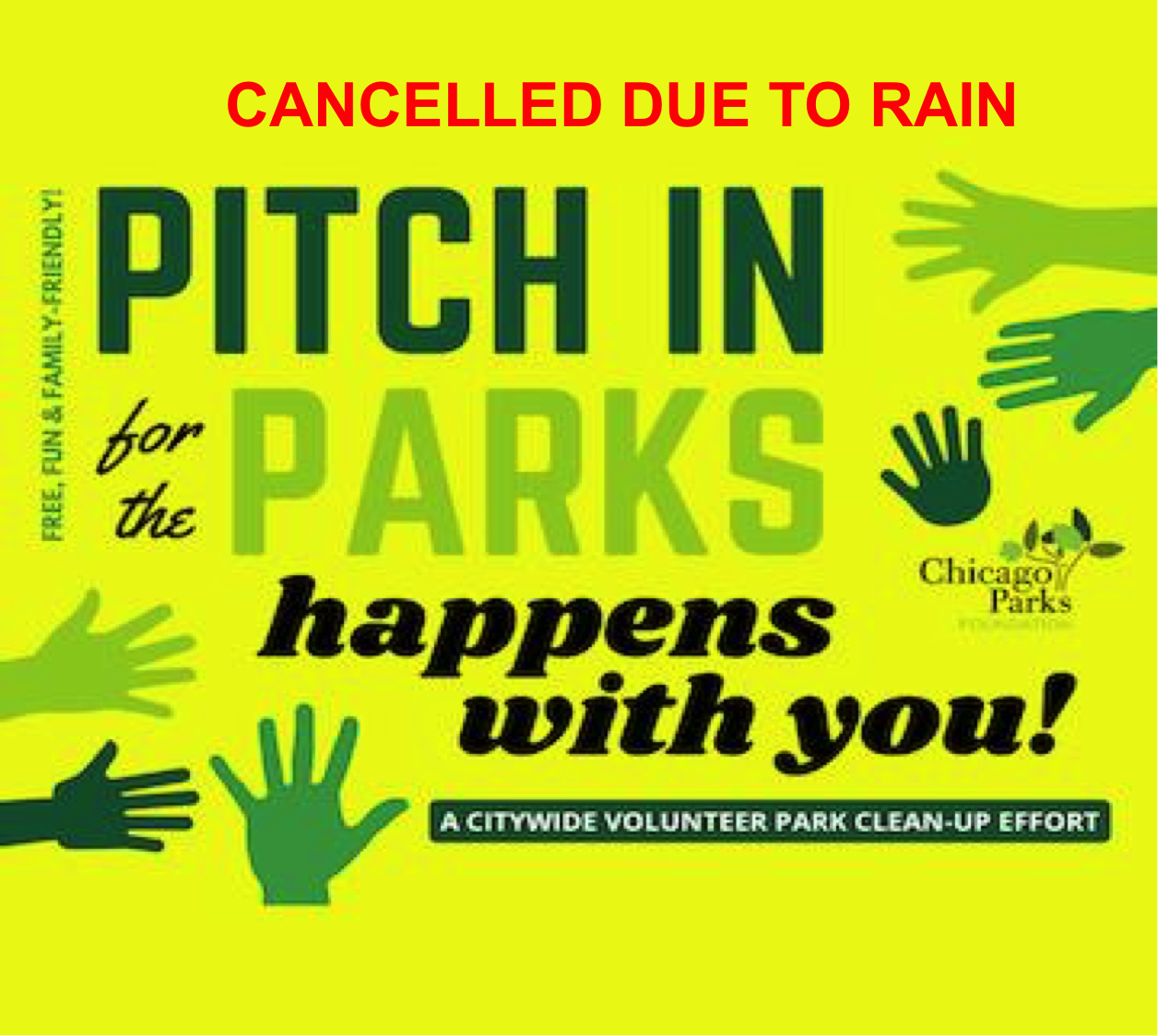 Unfortunately, Mother Nature is not cooperating with us – so our(6-26) Pitch in for Ward Park Clean-up event has been cancelled due to weather.
Be sure to check our website and social media platforms for information about future park clean-ups.
https://rnrachicago.org/community/a-montgomery-ward-park/
In the meantime, please do your part every day to help make Ward Park a cleaner, safer and more beautiful place to relax, play and enjoy nature!