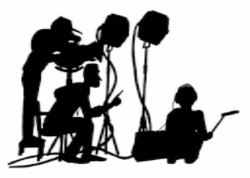 Gray Productions will be shooting photography for Crate and Barrel in the neighborhood on Wednesday, September 19th, through Friday, September 21st. In order to park essential vehicles and equipment, streets in the area will be posted as a NO PARKING/TOW ZONE during the following dates/times:
Wednesday, September 19th through Friday, September 21st from 9:00am to 9:00pm
• West side of N Clark St from 819-842
The crews will be working with the Chicago Film Office and the Chicago Police Department to ensure a safe and positive filming experience.
If you have any additional questions please email Ward02@cityofchicago.org, or call the 2nd Ward Service Office at (312) 643-2299.
Source:  Alderman Brian Hopkins, 2nd Ward Alderman 9/18/18