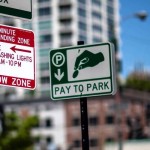 Chicago City Council voted to approve Mayor Emanuel's Parking Meter Settlement by a vote of 39 – 11 on Wednesday June 5th..
Alderman  Brendan Reilly was one of the 11 aldermen who voted against the Settlement, because the plan called for extending parking meter hours from 9 PM to 10 PM on 30,000 meters across Chicago and from 9 PM to Midnight at thousands of meters located across downtown Chicago's 42nd Ward including River North – to offset costs associated with providing so-called "Free Sunday" parking in the outlying neighborhood wards.  Although he opposed the measure, Alderman Reilly recognized Mayor Emanuel, Corporation Counsel Stephen Patton and Chicago's Chief Financial Officer Lois Scott for their excellent work negotiating the settlement of "true-up" calculations and invoices that will save Chicago taxpayers nearly $1 billion in payments to Chicago Parking Meters, LLC over the next 71 years.
During the debate, the Alderman raised concerns that the extended meter hours will result in yet another revenue windfall for Chicago Parking Meters, LLC, and could have a chilling effect on local businesses across Chicago and throughout the 42nd Ward.
Alderman Reilly appreciates the hundreds of phone calls and emails of encouragement and support he has received over the past month. He remains committed to trying to find a way for the City of Chicago to buy-back this valuable public asset and finally put an end to the disastrous Parking Meter Lease that continues to soak local taxpayers.