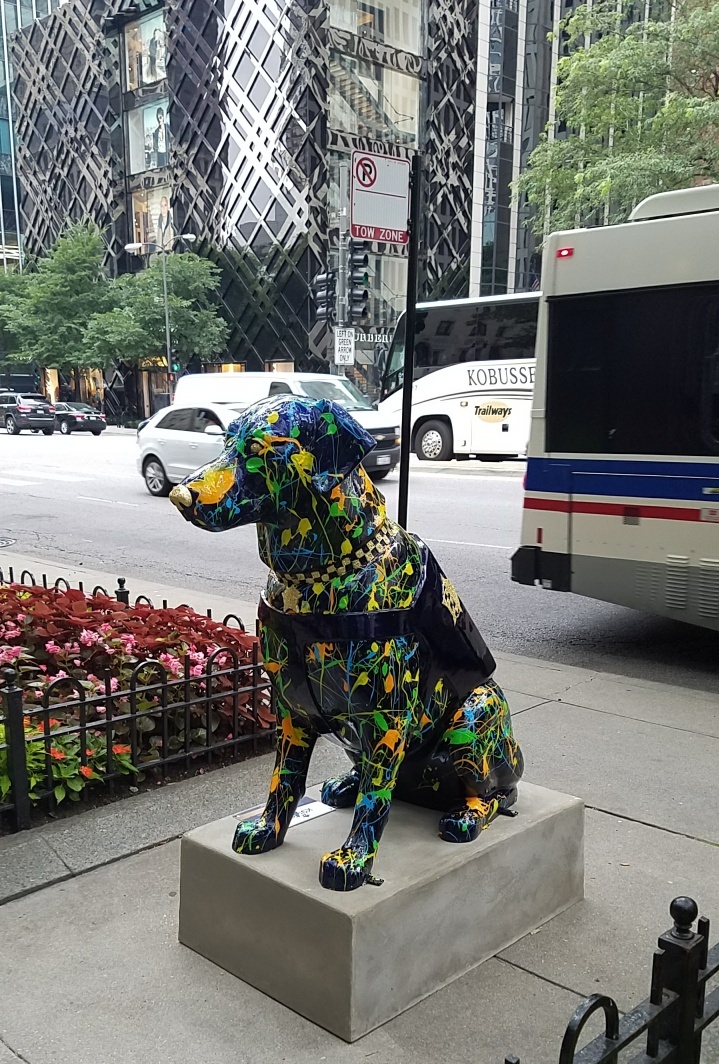 As a tribute to the important work the Chicago Police Department's Canine Unit dogs perform every day, the Chicago Police Memorial Foundation launched the Chicago K9s for Cops public art campaign.  The campaign was conceived to memorialize our city's heroes while supporting the families of police officers that have been killed or catastrophically injured in the line of duty.
Life-size statues of German Shepard and Retriever Police dogs have been designed by local artists, and are on display now along the Magnificent Mile and other prominent locations throughout Chicago. The 50 hand-painted police K9's will be on display through September 30. For a map of locations, click here.
For generations, police officers in Chicago have used dogs as partners to assist them in solving crimes and keeping communities safe. Today, approximately 70 canines help our officers protect the city every day. They are invaluable partners that are highly skilled and trained to serve law enforcement professionals in a variety of capacities.
Alderman Reilly helped contribute to this initiative with Astro the Alderdog, presented in loving memory of 18th District Commander Paul Bauer. Astro currently stands guard outside 600 N. Michigan.
Source:  Alderman Reilly Reports 9/7/18