On Monday December 9 , Alderman Reilly hosted a community presentation for a new mixed-use development proposal at 344 North Canal Street.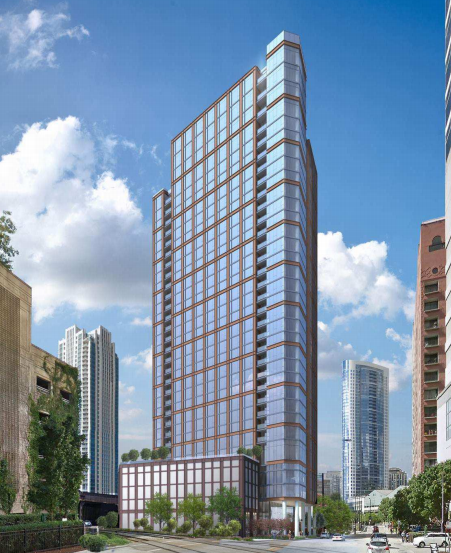 (344 North Canal Street, image courtesy of Habitat Company & SCB)
The proposed project would include a 33-story building containing 343 residential units, 124 enclosed parking spaces, and ground floor commercial space. The project also provides for bicycle parking spaces within the building.
The 343 residential units are divided into: 75 Efficiencies (21.9%), 25 Jr 1 Bedroom (7.3%), 186 1 Bedroom (54.2%), 57 2 & 2+ Bedroom (16.6%). The building will achieve 100 points under the City's sustainability policy. The architects have not yet determined the specific mechanisms to achieve the points.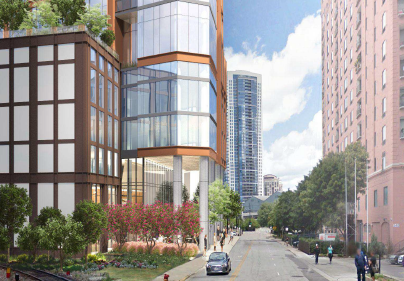 (View looking northbound Canal Street, image courtesy of Habitat Company & SCB)
If you were unable to attend the Monday, December 9th meeting, please click on the following links to view the slideshow presentation and traffic study.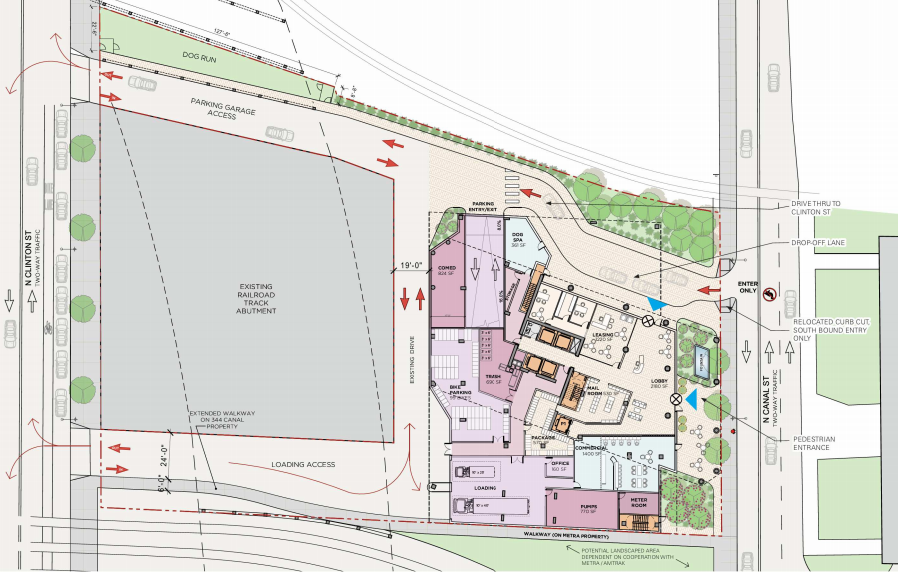 (Ground floor site plan, courtesy of Habitat Company & SCB)
The traffic study was conducted by Gewalt Hamilton Associates Inc. and accounts for traffic impacts from Wolf Point East as well a possible development on the vacant lot (approx. 527 W. Kinzie Street), adjacent to 344 North Canal Street. A brief summary of the traffic study is below:
• The Developer proposes guest pick up and drop off to occur on the north side of the building, accessed from Canal Street (southbound only) and exiting to Clinton Street.
• A queuing analysis was performed to measure storage space of queuing vehicles in this area. The traffic study considers a conservative 10-minute time frame for estimating vehicle idling for pick up or drop off in this internal lane. The analysis determined that a maximum queue of one vehicle is anticipated during the peak hours.
• Loading for deliveries and refuse pick up will be conducted from the proposed two loading berths on the west side of the building located on the East-West Alley, accessed from Clinton Street.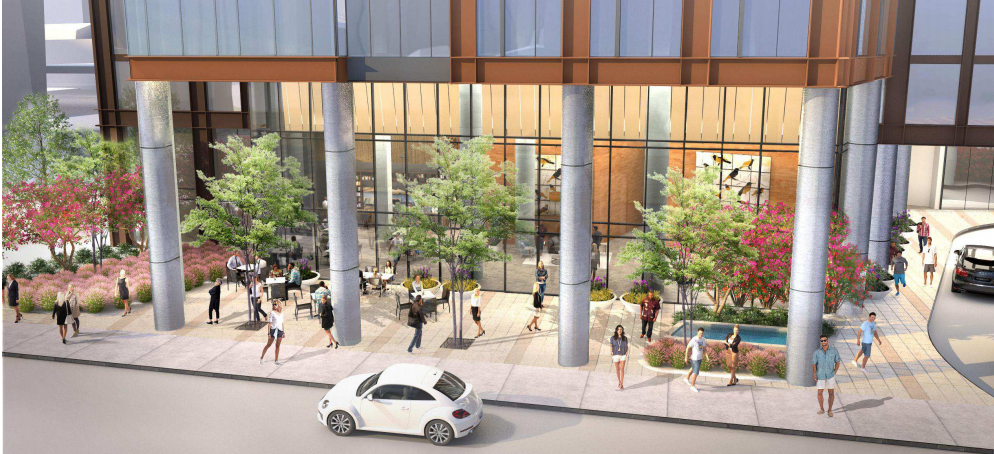 (Entry Court on Canal Street, image courtesy of Habitat Company & SCB)
Alderman Reilly uses community feedback to negotiate across the table from the development team. This transparent development review process has yielded significant improvements to projects proposed in the 42nd Ward, and has resulted in substantial community benefits implemented at private expense.