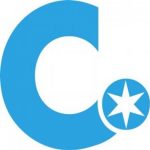 Chicago Department of Transportation (CDOT) crews are working seven days a week to fill potholes across the City. With as many as 30 crews out a day when weather permits, CDOT has already repaired more than 100,000 potholes in 2018.
Crews are working around the clock, including weekends and overnights to address pothole complaints received to the City's 311.
The new union contract also provides the City with flexibility this year to assign additional crews as needed. Laborers permanently assigned to work on concrete, asphalt, electric, signs, and paint projects can now be temporarily transferred to other projects, like pothole repairs, if the need arises.
Conditions on Chicago streets continue to improve thanks to collaboration between CDOT, the Department of Water Management and private utilities, which has worked to repaved more than 1,850 miles of streets and alleyways since 2011; more than one third of the City's streets.
Chicagoans can track the fight against potholes and see a week's worth of CDOT's work on the City's Pothole Tracker application, which shows not only the calls for service but the number of potholes filled during each site visit.
To report potholes in your neighborhood:
• Call 311,
• Use ChiText by texting "Chicago" to 311311 to start the reporting process, or
Source:  Alderman Reilly Reports 3/9/18