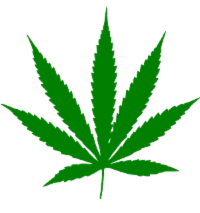 Recently, two companies hosted public community meetings to discuss their proposals to open Adult Use Cannabis Dispensaries in the 42nd Ward. These meetings were held as a requirement of their Special Use applications, filed with the Zoning Board of Appeals (ZBA). If you were unable to attend these meetings, click the links below to learn more:
Applicant: PTS/Bio-Pharm
Proposed dispensary location: 605 North Clark Street
Meeting held on May 10th
Click here to learn more
Applicant: GRI Holdings, LLC
Proposed dispensary location: 612 North Wells Street
Meeting held on May 23rd
Click here to learn more
The ZBA will consider this Special Use application at an upcoming public hearing. The ZBA is a quasi-judicial body made up of Mayoral appointees. They are solely responsible for approval or denial of Special Use licenses and are not obligated to give special consideration to comments from Aldermen or Police Commanders. However, the hearing will allow time for public comment. The State of Illinois controls the licensure process for cannabis businesses. Local Aldermen do not have the authority to approve or deny a dispensary license or a Special Use permit.
Information on how to access the Live Stream and how to submit public comments can be reviewed on ZBA's website here. Stay tuned to the ZBA website for updates on when the public hearing will be scheduled to review these proposals (these items will not be heard by ZBA in June).