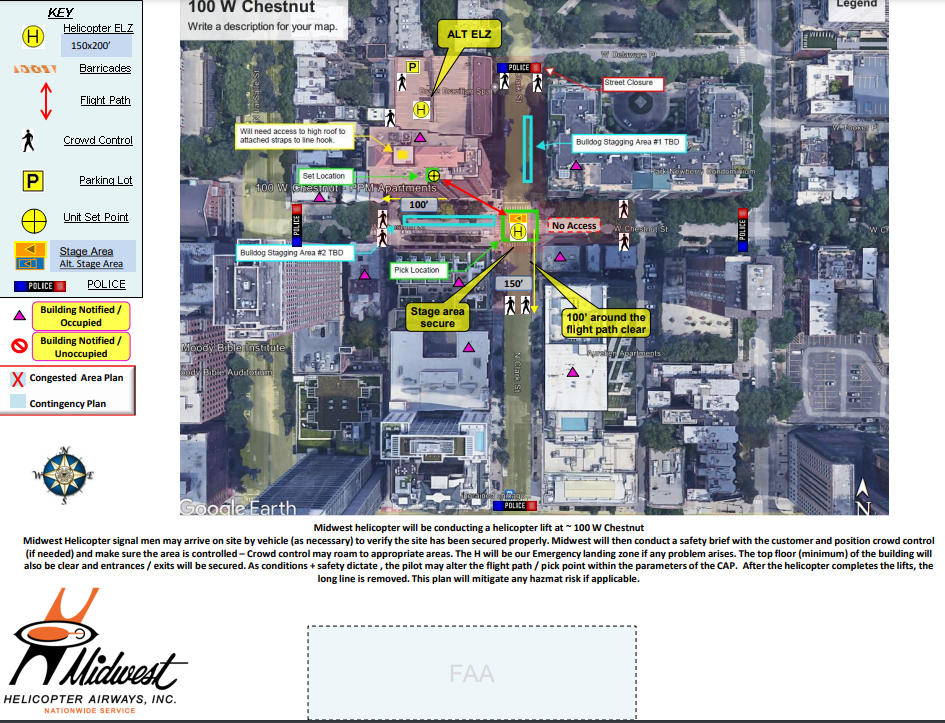 From 2nd Ward Alderman Brian Hopkins 3/30/23
Dear Neighbors,
Please be advised on Sunday, April 2, 2023 Midwest Helicopters will be conducting a helicopter lift at 100 W Chestnut St.  Midwest will then conduct a safety brief with the customer and position crowd control (if needed) and make sure the area is controlled – Crowd control may roam to appropriate areas.
The following streets will be closed to pedestrian and vehicle traffic, starting at 10:00 am:
• Chestnut St between Dearborn St and LaSalle St
• Clark St between Delaware St and Chicago Ave
The project is expected to be complete by 12:00 pm.
For more information, please contact the 2nd Ward Service Office at (312) 643-2299, or send us an email at ward02@cityofchicago.org.