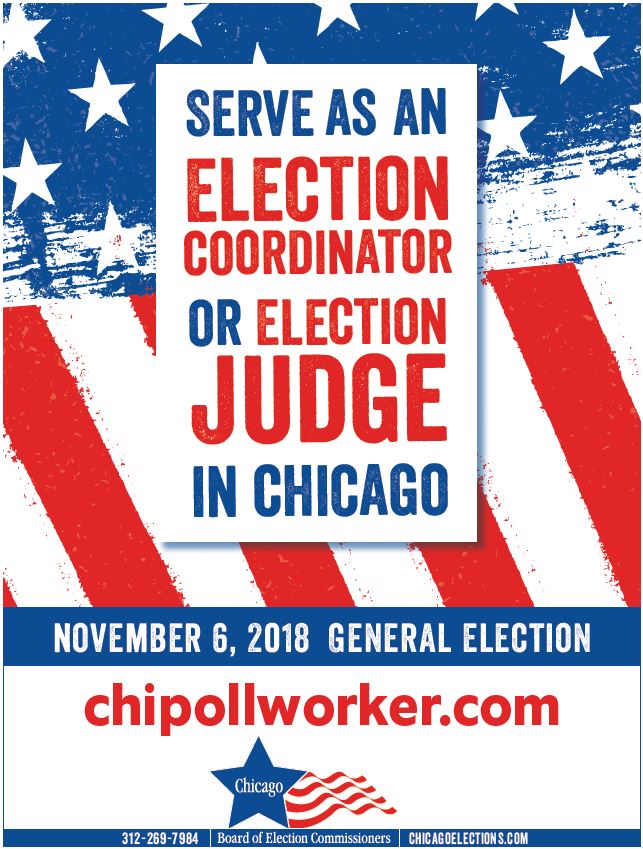 Alderman Reilly is looking for qualified applicants to serve as Election Judges in the 42nd Ward for the upcoming November 6th General Election.
Election Judges are assigned to local polling places in the 42nd Ward and are responsible for ensuring polling places open and close on time, and that voting operations run smoothly.
Election judges earn $190 for their services, provided they complete a brief training session prior to Election Day.
To apply online to become a Judge of Election, in the 42nd Ward, with the Chicago Board of Elections Commissioners, visit www.chipollworker.com. A paper main-in application is also available for download here.
Should you have additional questions, please contact Robert at robert@ward42chicago.com or 312-642-4242.
Alderman Reilly Reports: 8/17/18