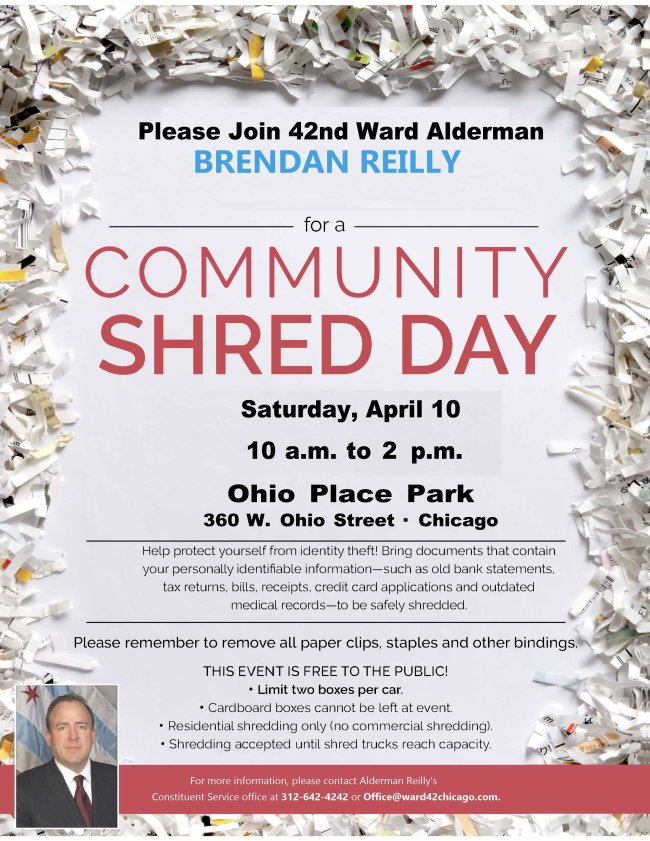 Saturday, April 10 from 10:00am – 2:00pm
Located at Ohio Place Dog Park, 360 West Ohio Street
Alderman Reilly is hosting a Community Shred Day on Saturday, April 10 from 10:00 a.m. to 2:00 p.m. The event will be held at the Ohio Place Dog Park located at 360 West Ohio Street.
Households are limited to two boxes and shredding materials will be accepted until the shred trucks are full. The flyer above provides further information about the event.
A representative from Alderman Reilly's Office will be present to address concerns or questions regarding city-related matters.
We look forward to seeing you at the Community Shred Day!