Coming soon!  
The Launch of "My River North" mobile app!
"My River North" mobile app will be free to RNRA members and provide 24/7 access to River North news, events and resources, plus exclusive discounts at a variety of participating local businesses. The app will be compatible with virtually any mobile device.
---
For Businesses
My River North is a great way for you to connect with thousands of area residents and help support the River North economy. Best of all, RNRA is offering a 50% Founders Discount to businesses that get on board in the first year of this major undertaking. Signing up online is easy, just visit our Become a Sponsor page.
---
For Residents
Don't be left behind – if your building is not yet an RNRA member, talk to your Property Manager or Leasing Manager about joining today. If your building is already a member, your Property Manager or Leasing Manager will provide you and your neighbors with a registration link once the app goes live. Stay tuned!
What businesses would you like to see offer a discount on the new "My River North" app?  Let us know by emailing us, or by posting on our Facebook page.
---
---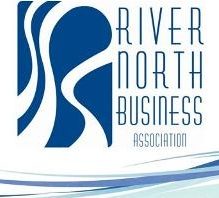 The River North Business Association (RNBA) represents the business community in River North.  Our two organizations work together on a variety of projects to enhance the quality of life and commerce in our neighborhood. We encourage all businesses to explore the benefits of joining RNBA. For information, click here.