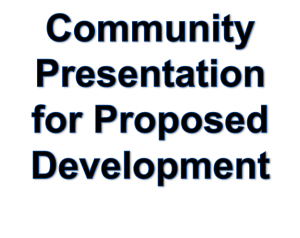 Alderman Reilly and the River North Residents Association invites you to join us  at an informational presentation regarding a development proposal for the site located at 45-75 W. Illinois St., 430-450 N. Dearborn St., 46-76 W. Hubbard St., 431-451 N. Clark St., Chicago, Illinois.
Representatives of the EC 42 Developer LLC ("Applicant")  development team will present their plans and answer any questions you may have about this proposal. Alderman Reilly will be present at this meeting to monitor the discussion and record your feedback.
The Applicant has submitted a proposal to construct a new firehouse for City of Chicago Engine Co. 42 with the subsequent demolition of the existing firehouse and the construction of a new commercial building at the southwest corner of North Dearborn Street and West Illinois Street.
WHAT:     New Firehouse and Commercial Building at 444 N. Dearborn Street
WHO:       Hosted by Alderman Brendan Reilly and the River North Residents Association (RNRA)
WHEN:     Tuesday, July 17, 2018 at 6:00 P.M. – 8:00 P.M.
WHERE:   Albert Theatre, inside Goodman Theatre – 170 N. Dearborn Street, Chicago, IL 60601
Alderman Reilly works hard to provide an open and transparent community review of all local development proposals. This project has not received Alderman Reilly's support, and this informational meeting is only the beginning of his rigorous, transparent community process. Alderman Reilly looks forward to hearing any concerns and comments you may have about this proposal.  If you have questions, please contact Alderman Reilly's Office at 312-642-4242 or visit Alderman Reilly's Virtual Office website at www.ward42Chicago.com