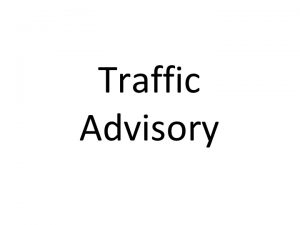 Please be advised that on Saturday, January 20, 2018 the Women's March on Chicago will be taking place. Street closures go into effect Friday night, and additional street closures implemented for the event on Saturday will impact downtown, Grant Park area.
Location of Events:
Rally: Grant Park, at Jackson and Columbus
Main Entrance for the Rally: Congress Parkway and Columbus
Stage Location: Facing south at the intersection of Jackson and Columbus
March: Begin at Jackson and Columbus, proceed west on Jackson until Clark, proceed north on Clark to Federal Plaza. The march will terminate in Federal Plaza.
Schedule of Events:
9:00am Site opens with videos and music
11:00am Rally
12:30pm March
Street Closures:
Beginning at 10pm on Friday, January 19, until approximately 6pm on Saturday, January 20, the following streets will be closed:
• Columbus, from Monroe to Congress
• Jackson, from Lake Shore Drive to Michigan
• Congress, from Columbus to Michigan and Congress Circle
Beginning at approximately 9am on Saturday, January 20 until 2pm:
• Jackson from Columbus to Federal Plaza will be closed.
Beginning at approximately 12:30pm:
• Michigan from Randolph to Harrison will be closed, but will open immediately after the march concludes
• Closures on Jackson are anticipated to be implemented as far west as LaSalle
The Chicago Police Department also reserves the right to implement additional street closures as needed, to ensure public safety without the prior notification or authorization of Alderman Reilly's office.
Residents and motorists are advised to allow extra time if traveling near the rally and march site, and to be aware of traffic impacts and increased parking restrictions.
Public Transit:
Metra and Chicago Transit Authority are planning additional service for this event.
Metra will be adding trains Saturday on the BNSF and Union Pacific North, Northwest and West lines.
CTA will provide extra bus and rail service for customers attending the march on Saturday, including increased service on the Blue, Brown, Purple, Green and Orange lines from 5am to 3pm and on the #147 Outer Drive Express bus between 8am and 10am.
The following bus routes will be rerouted from 8am until 4pm: #3 King, # 4 Cottage Grove, #6 Jackson Park Express, #J14 Jeffery Jump, #20 Madison, #22 Clark, #29 State, #36 Broadway, #56 Milwaukee, #60 Blue Island/26 St., #62 Archer, #124 Navy Pier, #126 Jackson, #146 Inner Drive/Michigan Express, #147 Outer Drive Express and #151 Sheridan.
Check metrarail.com and transitchicago.com for details.
Security Information:
With thousands of marchers expected for the Women's March in Chicago on Saturday, January 20, the Office of Emergency Management and Communications (OEMC) is advising residents and motorists to be aware of the traffic impacts as participants gather in support of women's rights and civil liberties.
OEMC urges everyone to be vigilant and aware of surroundings and report suspicious activity. If any suspicious criminal activity or suspicious objects are noticed, call 9-1-1 or notify on-site law enforcement personnel immediately. Some of these activities could be innocent; however, it's up to law enforcement to determine whether the behavior warrants investigations so, If You See Something, Say Something.
OEMC will be monitoring the event accordingly. For emergency alert notifications, subscribe at www.NotifyChicago.org.
To view the OEMC Release, please click here.
For more information about the Women's March on Chicago, please click here.
Source:  Alderman Reilly Reports 1/19/18