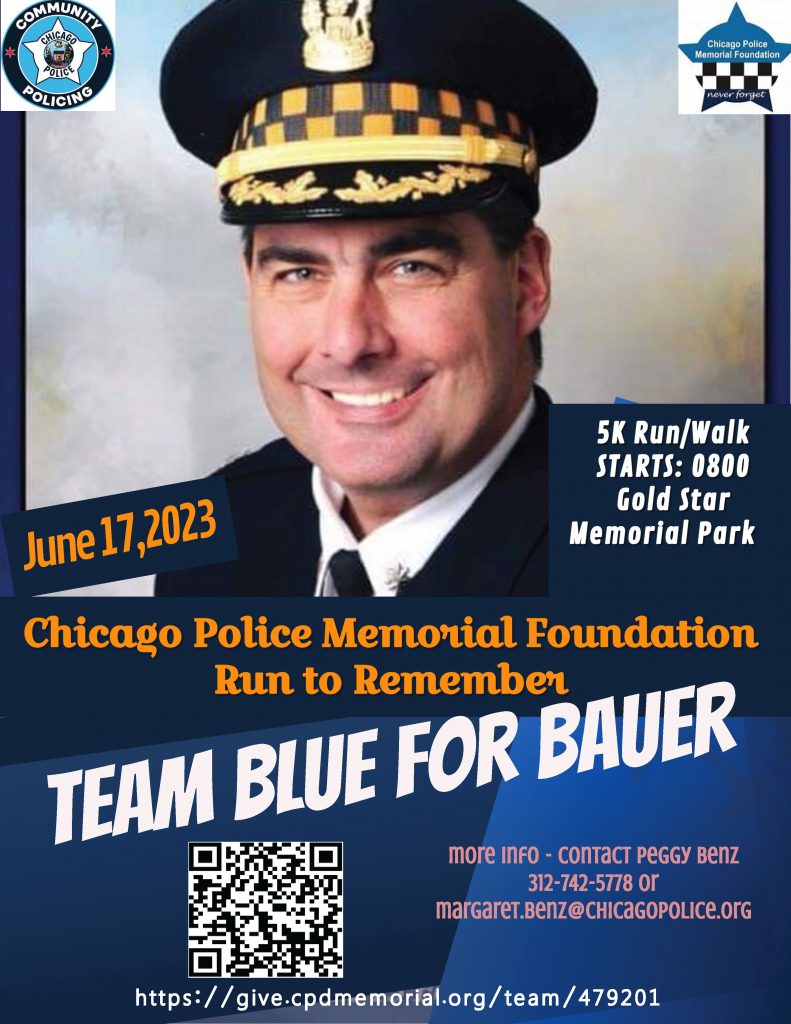 Help us raise money for Chicago Police Families in need and also honor the memory of Commander Paul Bauer.  Join RNRA on Team Blue for Bauer.  Let's take home the trophy for our 18th District!
CPMF assists the families of fallen and catastrophically injured Chicago Police Officers.
CPMF supports  the brave work Chicago Police Officers do each and every day. Running the Run to Remember is a small way we can show our support!