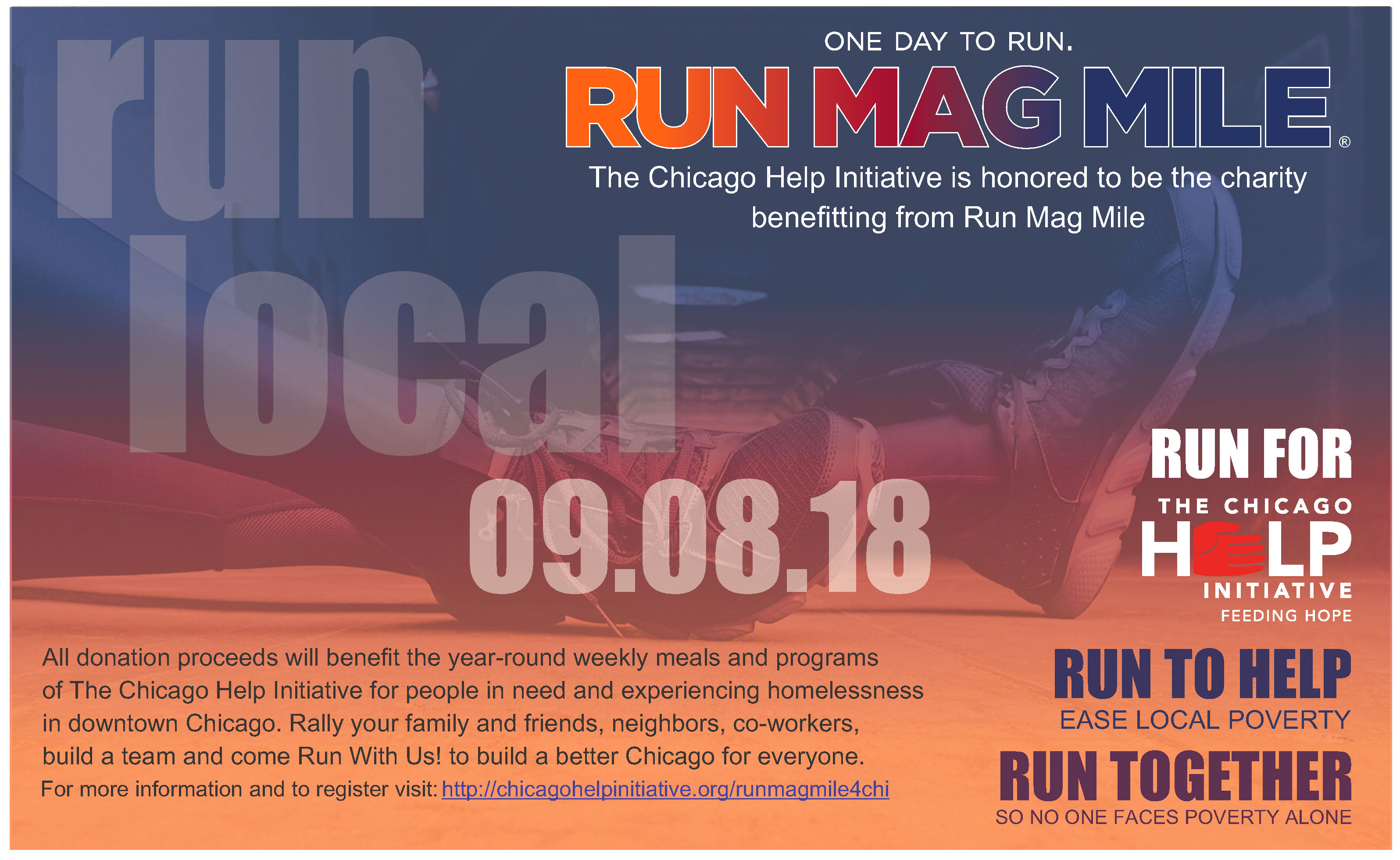 The Chicago Help Initiative is the charity benefiting from Run Mag Mile.  All donation proceeds will benefit the year-round weekly meals and programs of The Chicago Help Initiative for people in need and experiencing homelessness in downtown Chicago.
Rally your family and friends, neighbors co-workers, build a team and sign up for RUN MAG  MILE to build a better Chicago for everyone.  For more information and to register, click HERE.
CHI is also in need of volunteers to help with the race.  Interested?  Click HERE.
Have you heard of The Chicago Help Initiative?  It is one of six non-profit organizations that RNRA supports each year as part of our philanthropic community efforts.  Every Wednesday evening, The Chicago Help Initiative (CHI) gathers at the dining hall of 721 N. LaSalle Street to serve a warm meal on white-clothed tables to 130 guests in a safe and dignified setting.  An additional 70 individuals receive a bag meal to go.  The nutritious and delicious food is provided by local restaurants and hotels from Chicago's Magnificent Mile and River North areas.
CHI offers more than just food. It's mission is to assist guests in bettering their lives and becoming contributing members of the community again, offering medical assistance, mental health services, adult learning classes, employment resources and more.  To learn more, click HERE.