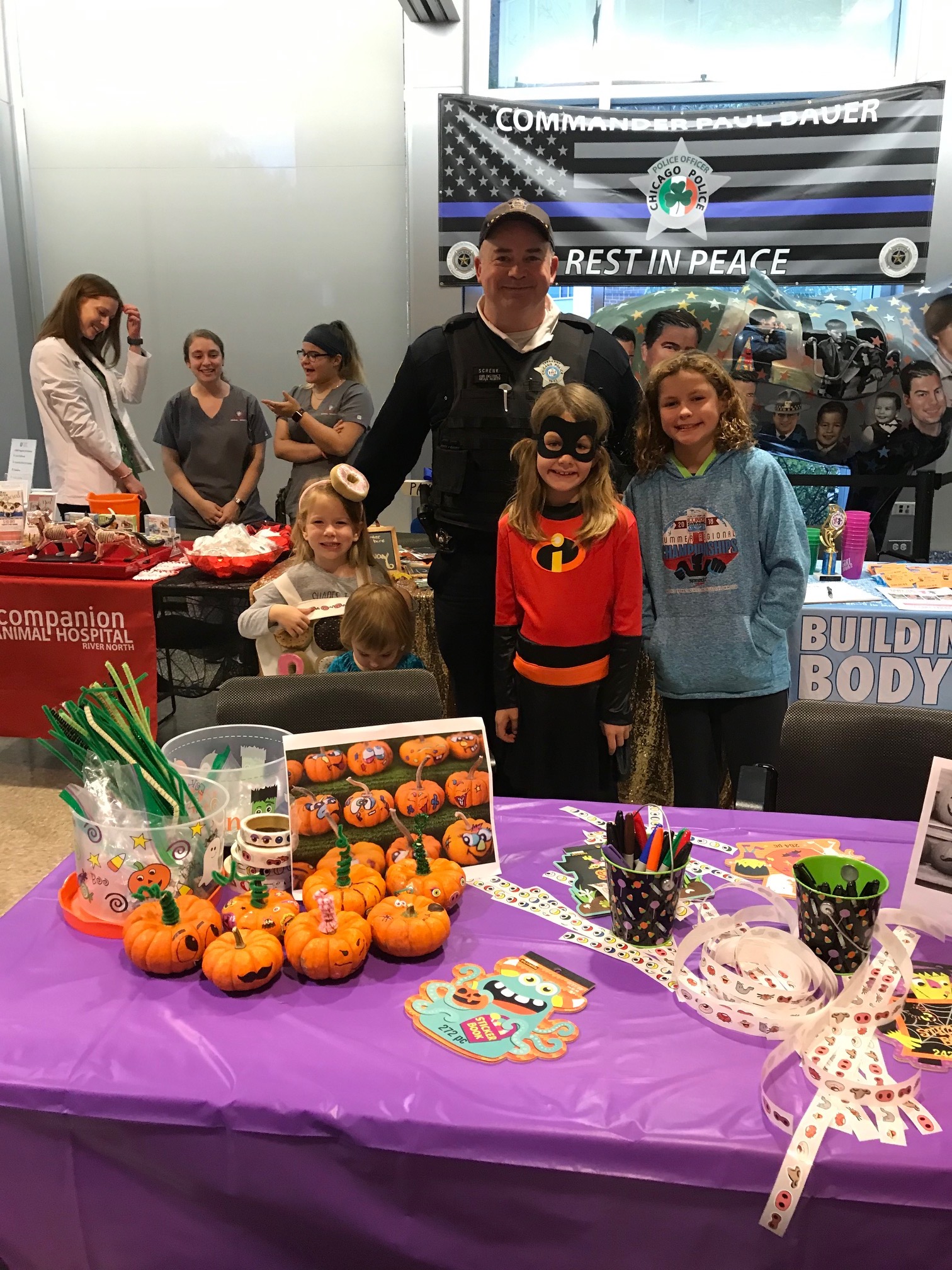 Halloween Family Festival Fun
On Saturday, October 26th, Mother Nature forced our move indoors, but that didn't deter parents and children from donning their favorite costumes and heading to the community room of the 18th District Police Station for RNRA's annual Halloween Family Festival.
Laughter and excitement filled the air as everyone enjoyed pumpkin decorating, face painting, games, crafts, art, music, a pumpkin carving demonstration, and of course, trick-or-treating.
We sincerely appreciate the many local businesses and organizations whose activities and give-aways made the experience so special for the children in attendance:
Baby Boot Camp
Big Brother Big Sisters of Metropolitan Chicago
Chicago Center for Music Education
Club Pilates River North
Companion Animal Hospital
Game On! Sports 4 Girls
Gilda's Clubb of Chicago
Instituto Cervantes
Music Institute of Chicago
Office Depot
Orangetheory Fitness River North
Parks Community Church
Sprouts Academy
State Farm – Jeff Stogsdill
And a special thank you to our amazing volunteers Marion Bryer, Margaret Nagela, Jordan Berman, Paul King, Brian Israel and Mike Riordan – and to the 18th District CAPS Community Policing Office for donating the use of their community room for our event.