RNRA App users:  Click WHITE arrow to return.

St James Cathedal Presents VOCES88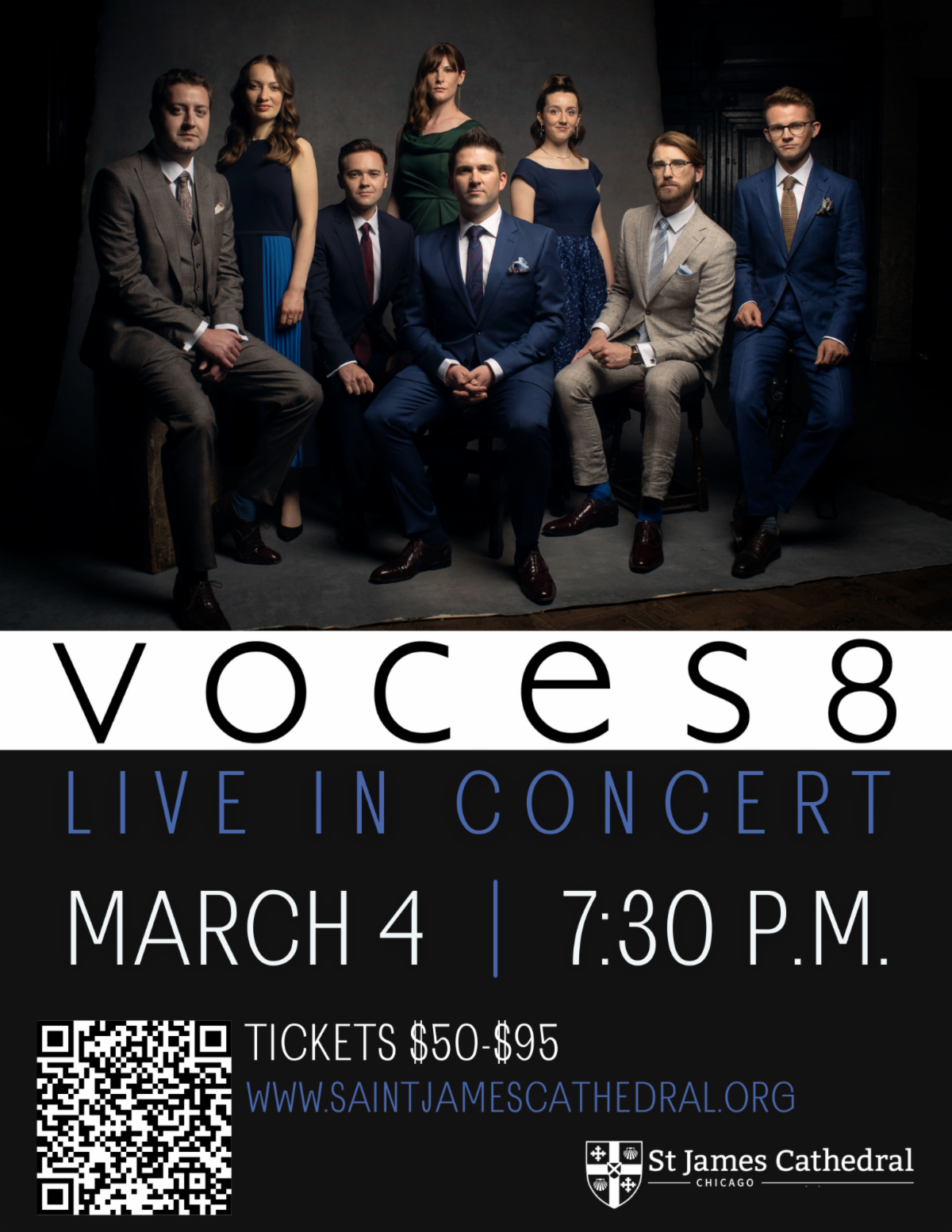 St. James Cathedral is proud to present the world-renowned ensemble VOCES8 live in concert for their official Chicago debut on Friday, March 4, 2022 at 7:30 p.m.
The program, Lux Aeterna, features music by Byrd, Mendelssohn, Rachmaninov, Paulus, and more! Tickets can be purchased here.