RNRA App users:  Click WHITE arrow to return.

Midnight Circus in the Park – Lake Shore Park
September 20, 2019

-

September 22, 2019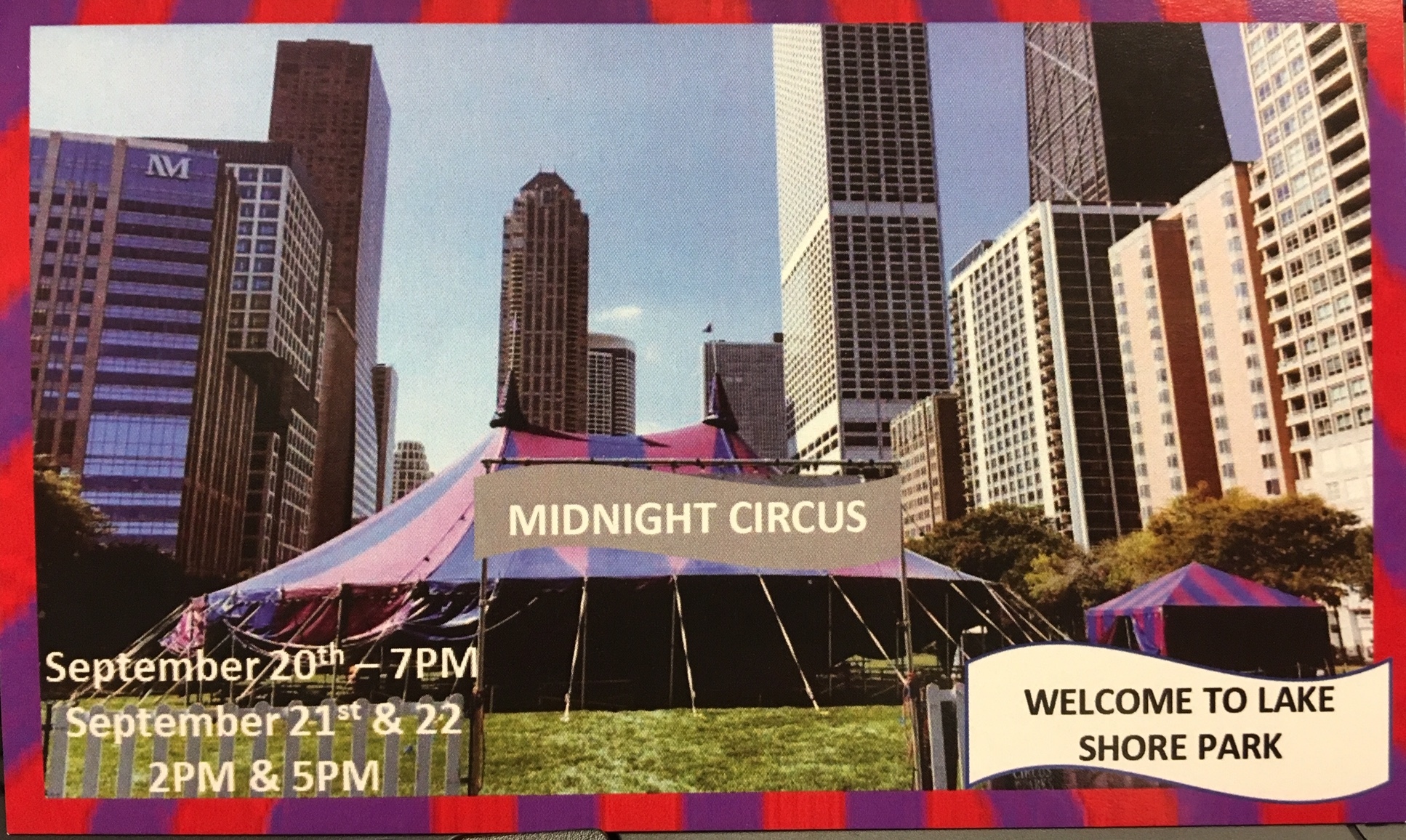 Founded in 2007 by Chicagoans Jeff and Julie Jenkins (and their acrobatically-inclined children!), Midnight Circus in the Park (MCITP) began as a community fundraiser to revitalize a local park, but has grown over the past 13 years into a spectacular multi-park touring circus. MCITP has become a beloved annual tradition in Streeterville's Lake Shore Park, drawing over 500 attendees per show to see acrobats, tight-wire walkers, jugglers, contortionists, hula-hoopers, musicians and more!
MCITP's mission is "bringing the circus to the people" by making world-class circus performances affordable and accessible to all Chicagoans, with proceeds from ticket sales going towards improving the public spaces that bring neighborhoods to life. Through this model, MCITP has raised over $960,000 for community groups, play-lot renovations, and park programs across Chicago.
MCITP's popularity in Streeterville has grown so much that they have expanded to five shows for the 2019 season:
Midnight Circus in the Park – Lake Shore Park (808 N. Lake Shore Drive)
• Friday, September 20th at 7:00 pm
• Saturday, September 21st at 2:00 pm & 5:00 pm
• Sunday, September 22nd at 2:00 pm & 5:00 pm
A limited number of tickets will be available at the door, so make sure to buy your tickets online ahead of time. Every Midnight Circus in the Park show is a night of phenomenal family fun, so don't miss out. See you there!