RNRA App users:  Click WHITE arrow to return.

Webinar from Cushing Co – Are your SEO Efforts Really Working?
November 18, 2021 @ 12:00 pm

-

1:00 pm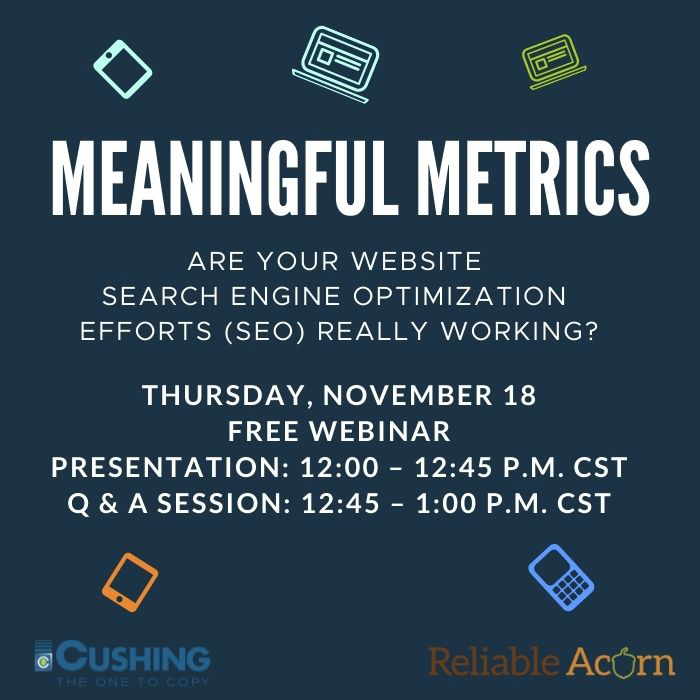 Ditch the vanity metrics! 
It is time to rethink how you measure your search engine optimization efforts. If your goal is to help customers find your business through search engines, and become a customer, is your SEO really moving the needle? If you can't answer that – this presentation is for you. Your SEO should grow leads, sales, get people contacting your business!
What We'll Cover:
☑ Why Ranking is a Bad Metric for SEO: don't miss the big picture!
☑ Meaningful Metrics: New Leads, Sales, and Conversions
☑ How to report on conversions and revenue
☑ Understanding Search Intent
To find out more and RSVP go to:  https://www.cushingco.com/meaningful-metrics/