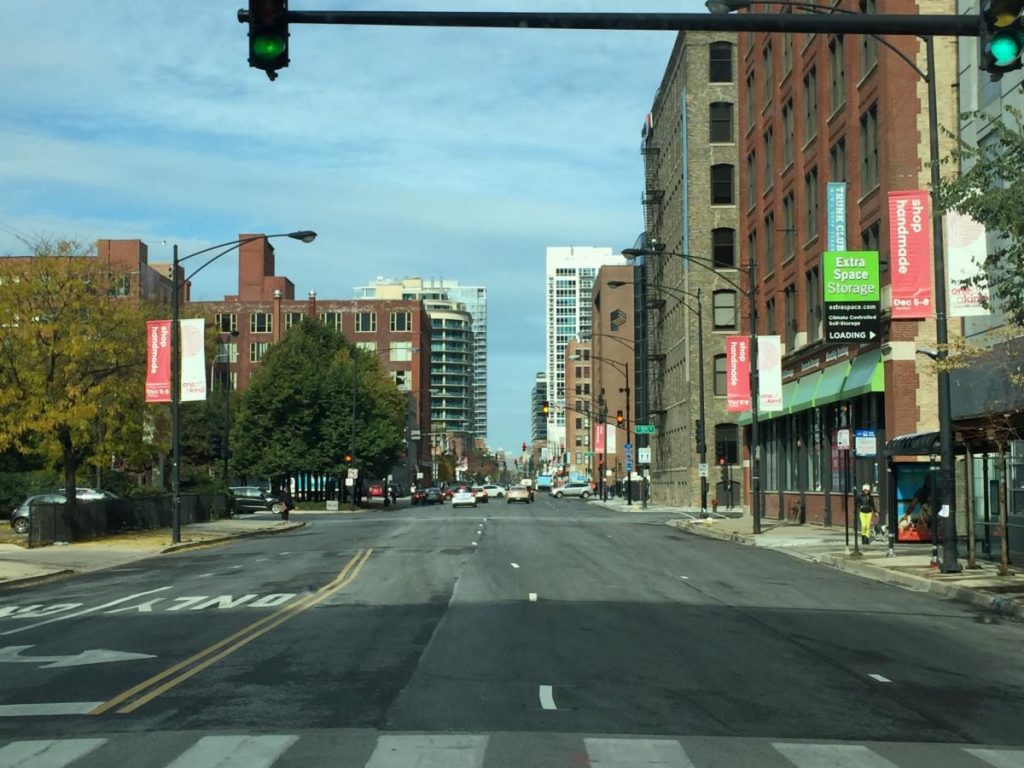 Alderman Reilly is pleased to announce that the Department of Water Management (DWM) has completed the replacement of a 114 year old water main on Orleans, between Huron and Hubbard. The street was recently restored and pavement markings installed. (Grand & Orleans shown above)
Over 1,500 feet of new 12-inch water main was replaced along Orleans during the four month project.
Currently, through the "Building a New Chicago" infrastructure improvement program, DWM is in the midst of a ten year capital program that includes:
• Nearly 900 miles of water main replaced
• Nearly 750 miles of sewer main replaced or relined
• More than 200,000 water meter installations
• More than 140,000 sewer structures repaired or relined
In this year alone, DWM plans to replace more than 90 miles of water mains and 22 miles of sewer mains in neighborhoods across Chicago.