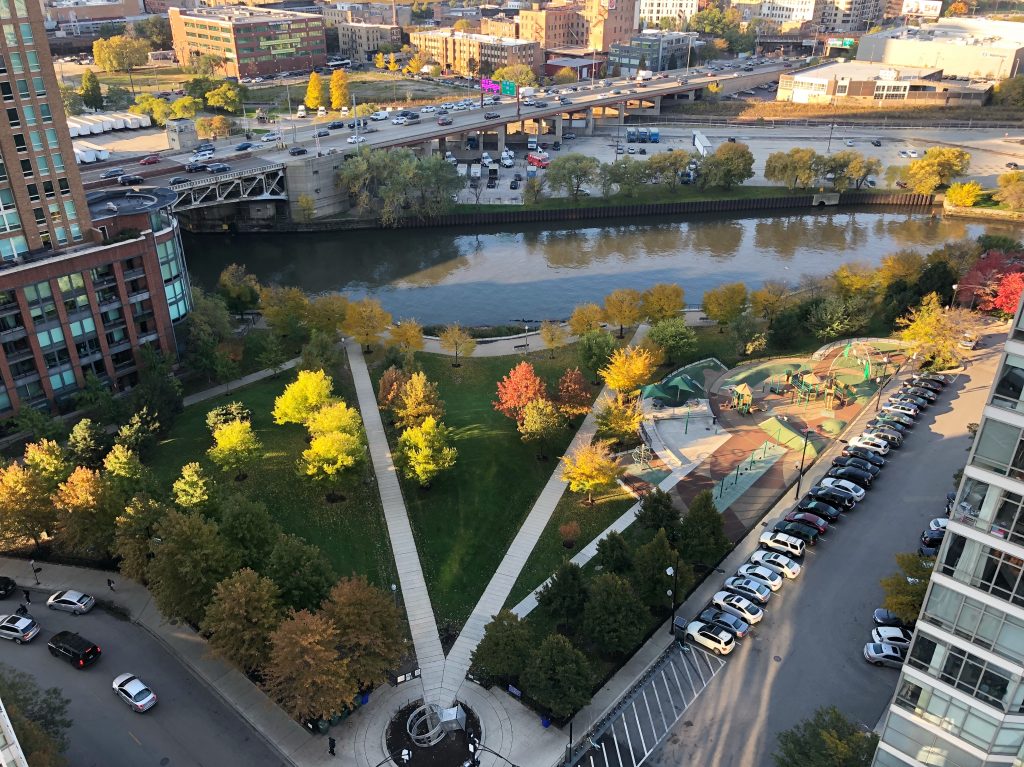 The Friends of the Parks 30th Annual Chicagoland Earth Day Parks and Preserves Clean-Up will take place on Saturday, April 27, 2019 from 9:00 a.m. to noon. Join the River North Residents Association and Friends of the Parks in celebration of Earth Day by volunteering to help make A. Montgomery Ward Park cleaner, safer and more beautiful.  It's a great way to meet your neighbors and make a difference in our community.
If you – or your friends and family members – are interested in volunteering, please register by April 12th so that we can plan for a sufficient amount of supplies.

Ward Park is located at 630 N. Kingsbury Street at the corner of Kingsbury and Erie.
For 30 years, Friends of the Parks has been mobilizing community members to participate in Earth Day volunteerism. People from neighborhoods throughout Chicago and the surrounding suburbs volunteer at their local parks and forest preserves to practice stewardship and celebrate community. This year's event is conducted in partnership with the Chicago Park District, the Forest Preserves of Cook County and many community groups across Chicagoland.
A host of other activities are planned during EARTH WEEK which will kick off on Monday April 22! For more information click here to visit the Friends of the Parks online.