The Chicago Department of Streets and Sanitation in partnership with the Chicago Park District will offer Holiday tree recycling through Saturday, January 18, 2014 at 23 locations citywide.
 Live Holiday trees with ornaments, lights, tinsel and stands removed can be dropped-off inside tree corrals set up at all 23 Park District locations.  Forestry Crews from the Department of Streets and Sanitation will chip trees into free mulch for residents. Limited amounts of free mulch will be available for residents to collect from all tree drop-off locations beginning on Friday, January 10.  The Holiday tree recycling program is not able to accept tree decorations, tree lights, wreaths or garland at these locations.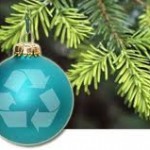 Holiday tree Recycling drop-off locations nearest to River North:
Grant Park, 900 S. Columbus Dr.
Lincoln Park, Cannon Dr. at Fullerton Ave. (Parking lot east of Cannon Dr.)
Sheridan Park, 910 S. Aberdeen St.