There are a number of opportunities to engage LIVE with those who protect and serve the public safety of our neighborhood and lend your presence to the discussion.
Below is a description of each opportunity.
In order to stay informed about emerging crime and disorder issues, you should try to attend your District CAPS BEAT meeting on a regular basis.
18th District CAPS BEAT Meetings
The 18th District is divided into 12 beats. Beat Meetings are held every other month beginning in January.   Due to COVID-19 Beat Meetings will be held via Zoom until further notice.  ZOOM urls are published a day or so before the scheduled Beat Meeting.
As you get closer to each meeting, you can check the following sites for the Zoom Url:
Call 18th District CAPS Office at:  (312) 742-5778
Check the RNRA event calendar at RNRAChicago.org.  Check the date of each meeting.
CLICK HERE for the 18th District 2021 Schedule of Beat Meetings 
At the meeting, residents and beat officers discuss priority crime and disorder issues, as well as develop strategies to address those issues.
12th District CAPS BEAT Meetings
Beat Meetings are held every other month beginning in January.  The 2021 Schedule is not published yet.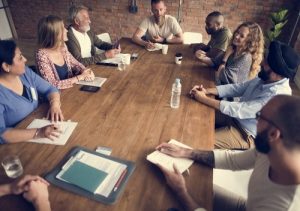 Attending your beat meeting will give you the opportunity to get to know the officers that work on your beat, provide information about your and your neighbors concerns to police, meet other residents in your beat who may be working on similar issues, and bring back the latest information from police to your neighbors.
This meeting can best be described as a 'working meeting.' If you have an issue you'd like to discuss, you can ask the presenting CAPS officer to add your issue to 'New Business' or you can have a member of the Public Safety Committee represent your concern (with or without your presence). In either case, feel free to contact the PSC at publicsafety@RNRAchicago.org ahead of the BEAT meeting so we can ensure we fully understand your issue and, if determined the BEAT meeting is the best place to discuss, ensure it is on the upcoming agenda.
NNUP 18th District Coffee with the Commander Meet & Greet
Looking to meet the 18th District Commander and his staff in a more informal setting? Attend the 18th District 18 Coffee with the Commander Meet & Greet!
18th District Coffee with the Commander is held the 3rd Wednesday of every month (May through September) at 9:30AM.  The location is announced each month.  Check the RNRA event calendar for current locations.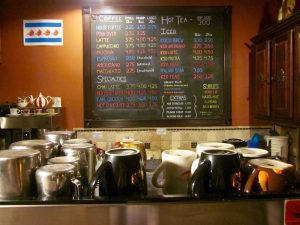 RNRA Public Safety Committee Meetings
The RNRA Public Safety Committee meets regularly to discuss key River North public safety initiatives, prepare for upcoming District 18 & District 12 BEAT meetings, and to discuss active Court Advocacy proceedings.
If you are interested in joining the committee, please submit a volunteer application specifying your interest.  https://rnrachicago.org/volunteer/
Like most committee meetings, the objective of these meetings is to review the committee objectives and initiatives and report progress made against them.
Looking for other ways to get involved? Consider one of the following:
Become a Court Advocate
Successful partnerships with the community don't stop when an arrest is made. Victims, and your community, need your support in court. Many times, the community is the victim of the crime and by attending court hearings you can be an advocate for your community.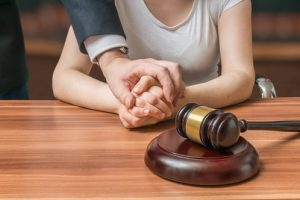 Being a part of the judicial process can also be a daunting experience. Victims and witnesses are sometimes intimidated by the process and the defendant. Court Advocates provide the necessary brace that some victims and witnesses need to continue with their case and testimony. By attending court, Advocates send a strong message to the defendant and the judicial system that they are interested in their community, its problems, possible solutions and will not accept things as the once were.
Volunteers can also deliver community impact statements in narcotics conspiracy cases, demonstrating the devastating impact that narcotics sales have on the entire community; in Illinois, this option can also be exercised in felony prostitution cases.
More information on the program including how to get involved can be found here.
District Subcommittees
A number of subcommittees and programs exist in each police district. Learn more about how you can help the CPD address the needs of these special populations:
In the 18th District, please contact CAPS018District@chicagopolice.org to speak to a CAPS officer about joining a sub-committee.