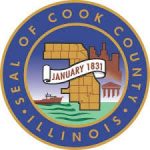 The Cook County Board of Review is open for property valuation appeals for NORTH, SOUTH, WEST Townships from now until January 8, 2019.
Appealing your assessment is an opportunity for residents to ensure Cook County is valuing your property fairly, which in turn affects how much you pay in property taxes.
When you appeal with the Board of Review, the staff will analyze your property's assessment (set by the Assessor), compare it to like-properties in your area and apply a reduction in value if supported.
There is no cost to appealing your property's assessment and the appeal will not cause the Board of Review to raise your assessment.
Here are a few helpful reminders and tips on filing an appeal:
• Property owners can also file an appeal at the Board of Review office located at 118 North Clark, Room 601.
• If you have refinanced your property or purchased it in the last 12 months, please attach a copy of the appraisal and/or closing document or mail to our office. An appraisal or closing document is a very useful tool for the Board of Review in determining market value for your home.
• The only requirement to appeal a property assessment is a completed complaint form filed before the township appeal period closes. You do not need to provide evidence; Board of Review staff will find comparable property in your neighborhood when analyzing your home.
The Cook County Board of Review is a quasi-judicial agency responsible for adjudicating assessment appeals for all property in Cook County. Last year the Board reviewed over 400,000 appeals.
For more information, visit www.CookCountyBoardofReview.com.
Source:  Alderman Reilly Reports 1/4/19