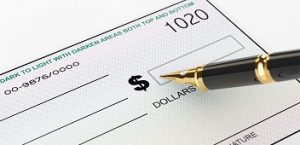 Prepay Your 2017 Taxes – Now you can prepay your Tax Year 2017 First Installment Cook County Property taxes online, in-person, by mail or at Chase Bank.
 Cook County Treasurer Maria Pappas is now accepting prepayments of next year's First Installment property tax bill. For taxpayers who prefer to pay by mail or in person, they will also enable taxpayers to download and print a prepayment bill themselves.
Under state law, Tax Year 2017 First Installment taxes, due March 1, 2018, are 55 percent of the prior year's total tax. To prepay, taxpayers must have their 14-digit Property Index Number (PIN), which can be found at the top of the most recent tax bill, near the amount due. Taxpayers can also use their property address to look up their PIN on cookcountytreasurer.com.
Here's how to prepay:
• You can use your bank account or credit card to pay.
• Download your bill – You can print a copy of your prepayment bill by choosing "Download Your Bill"       on the website and entering your PIN or property address.
By Mail
Send the prepayment bill and your payment to:
Cook County Treasurer
PO Box 805436
Chicago, IL 60680-4115
In Person
Submit the prepayment bill and payment at a Chase branch bank or the Treasurer's Office, 118 N. Clark St., Room 112, Chicago
Alderman Brian Hopkins 2nd Ward Newsletter 12/18/17
Alderman Reilly Reports 12/15/17