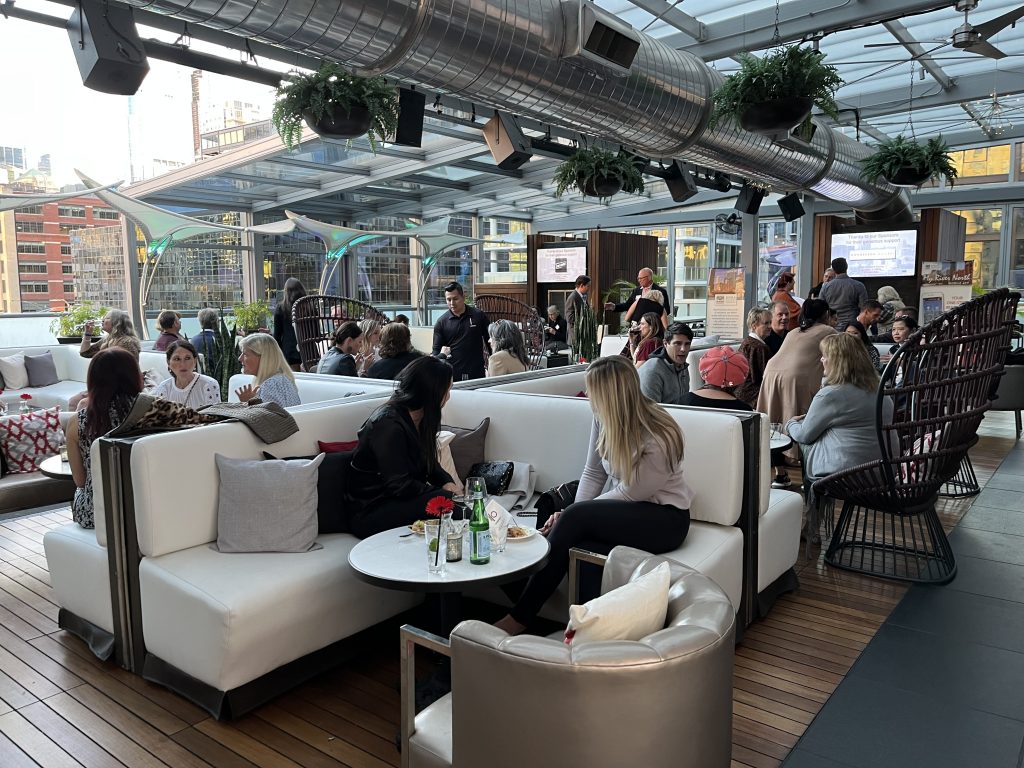 Thank you to all of our wonderful neighbors who came out to support RNRA at our "We Love River North Rooftop Party" on September 27! All proceeds support the River North Residents Association's neighborhood advocacy.   CLICK HERE to see our Photo Gallery of the event. 
Save the date for our Annual Reception and Gala at Tao Chicago – November 16th! Alderman Reilly and Commander Hein are guest speakers. Stay tuned for more information and to get a sneak peak of our first Silent Auction with some great items!  
Thank you to our generous host, The Godfrey Hotel Chicago I | O Lounge who provided the beautiful rooftop deck and all of the drinks and delicious appetizers. Please remember them as your guests arrive for the holidays and need a place to stay. Check out their deal on the My River North  mobile app!  Also stay tuned for their events and winter activities on the rooftop!