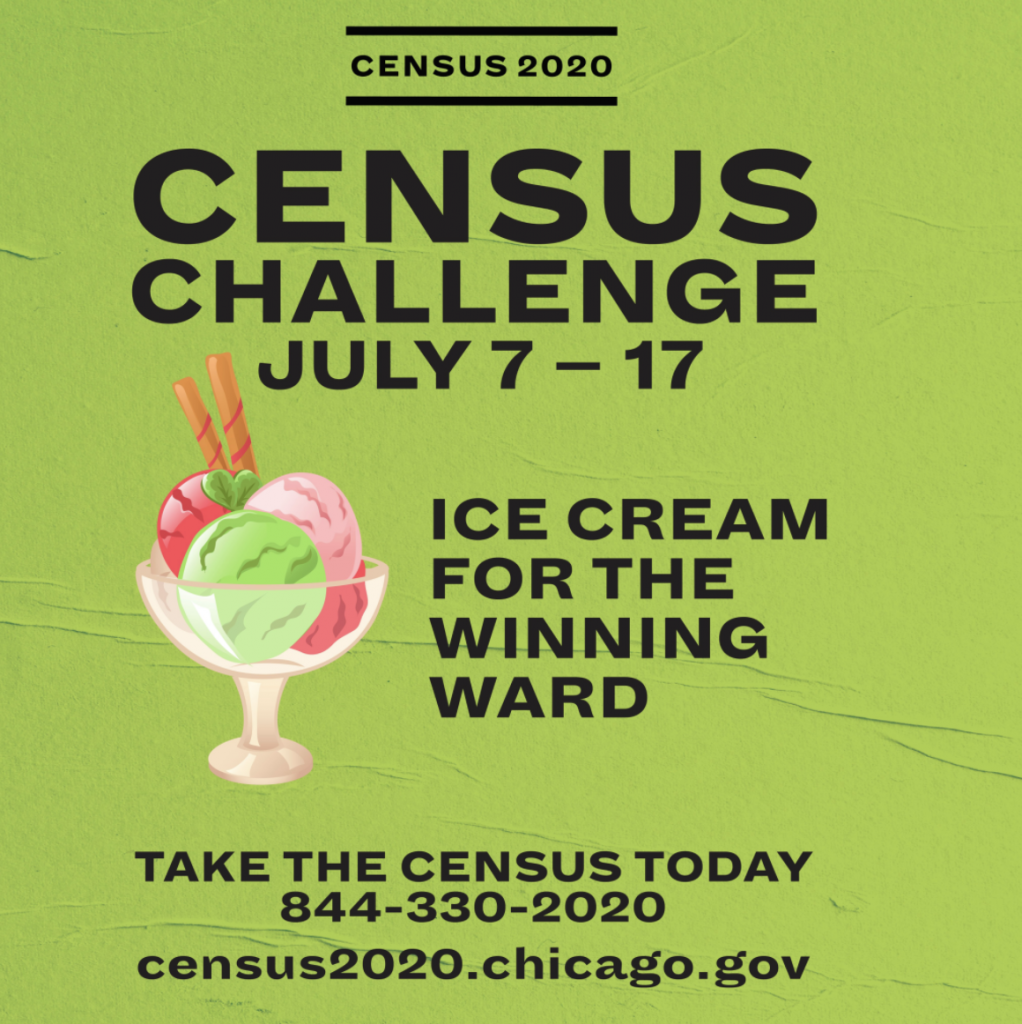 Mayor Lightfoot is calling on all Chicagoans to participate in a Census Challenge.
The ward that delivers the highest census response rate in the next 10 days will receive a ward-wide Ice Cream event! Take the census today at My2020census.gov.
Remember each person counted is worth $1400 in federal aid to our city – billions of dollars are at stake.
River North is part of three Wards:  Ward 42 (Alderman Brendan Reilly), Ward 27 (Alderman Walter Burnette Jr), and Ward 02 (Alderman Brian Hopkins).
Not sure of your Ward?  CLICK HERE