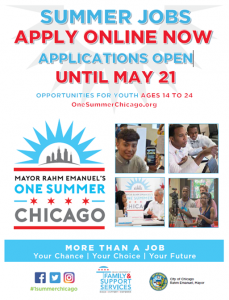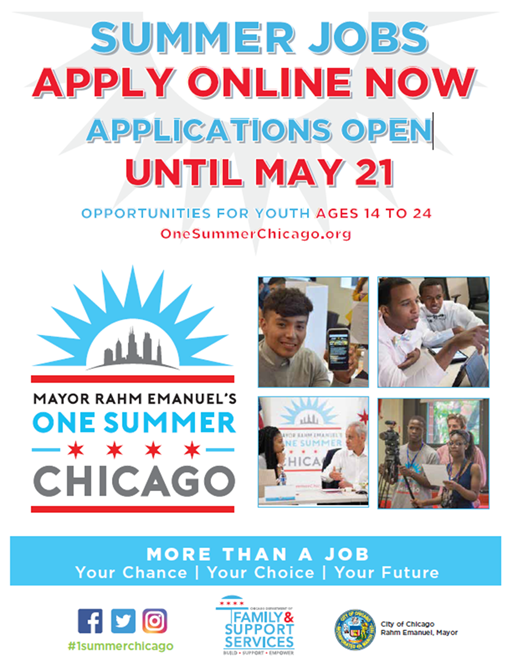 Mayor Emanuel's One Summer Chicago Program is now accepting applications for the more than 30,000 jobs and internship opportunities for youths ages 14 to 24. Participants gain valuable work experience while providing critical support resources. The application is available through May 21 at onesummerchicago.org.
The 2018 One Summer Chicago program will run July 2 through August 10. Opportunities range from infrastructure jobs and camp counselors; to urban agriculture and outdoor forestry projects; to office work and private sector experience.
To learn more, visit onesummerchicago.org or click here to read the full press release.