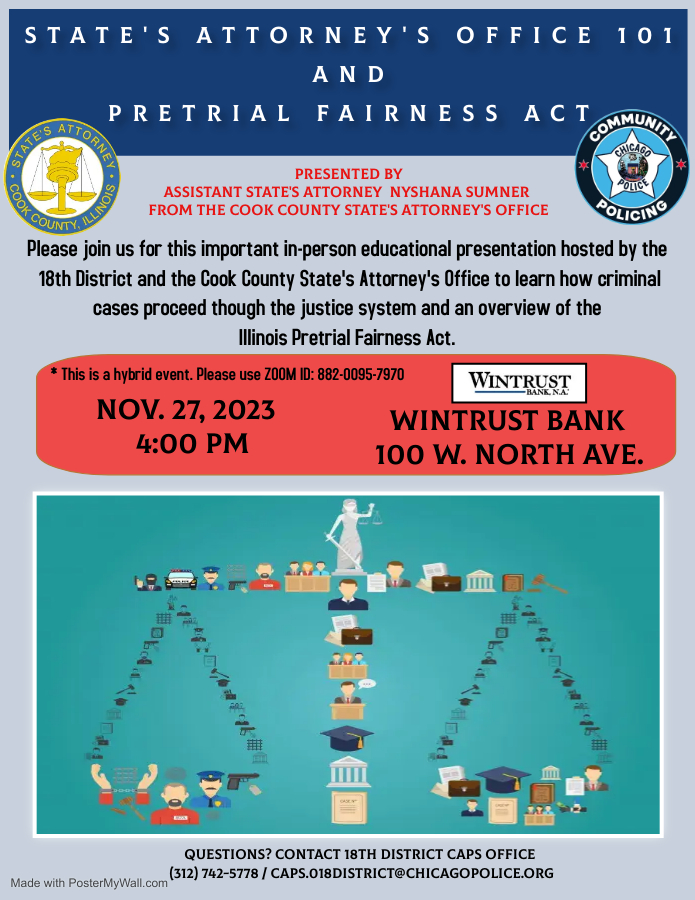 This is an important in-person educational presentation hosted by the 18th District CPD and the Cook County State's Attorney's Office to learn how criminal cases proceed through the justice system and an overview of the Illinois Pretrial Fairness Act.
When:  November 27 (Monday) 4:00 p.m.
Where:  Wintrust Bank – 100 W. North Avenue
Please note, this is a hybrid event and can be accessed on ZOOM too.  Please use ZOOM ID:  882-0095-7970
Questions:  Contact 18th District CAPS Office (312) 742-5778 or email CAPS.018District@Chicagopolice.org
Click here for a PDF of the flyer.