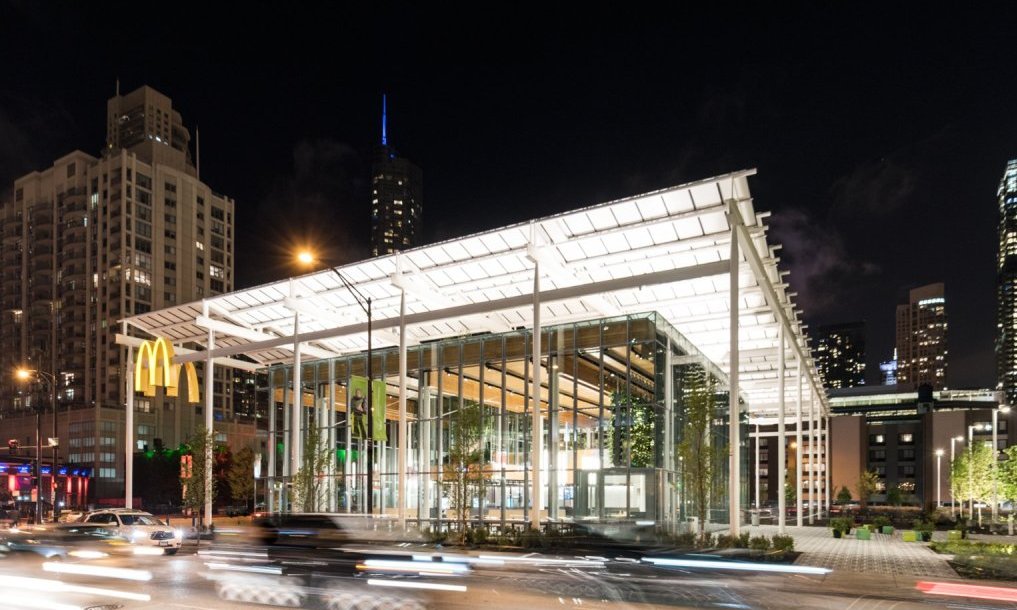 Earlier this week, Alderman Reilly joined McDonald's executives and architect Carol Ross Barney at the opening for McDonald's new Global Flagship restaurant at 600 N. Clark, the site of the former Rock-N-Roll McDonald's.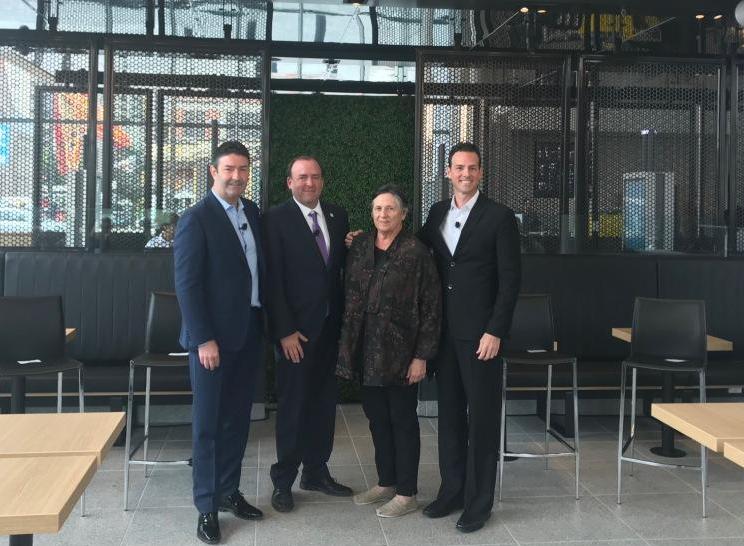 (From L to R: Steve Easterbrook, McDonald's President and CEO; Ald. Reilly; Carol Ross Barney, Ross Barney Architects; Nick Karavites, franchise owner)
The redesign of the 600 N. Clark restaurant is comprised of a green roof with vegetables and apple trees; light colored roofing and paving surfaces to reduce heat island effect; bike storage for guests and employees; green vehicle parking stalls and electric charging stations; improved waste management collection with cardboard recycling, waste oil recycling, and food donation; and 50% energy cost savings and 38% indoor waste reduction. McDonald's plans to apply for LEED Platinum certification.
The new restaurant features 43% open pedestrian space, self-serve kiosks, a roomy dining area with lots of natural light, Wi-Fi and wireless phone charging ports, and an outdoor dining space with newly planted trees.
Alderman Reilly Reports 8/10/18