Vision Zero Chicago (VZC) is the commitment and approach to eliminating fatalities and serious injuries from traffic crashes. The Vision Zero Chicago Action Plan called for the creation of the Vision Zero Downtown Task Force, which Alderman Reilly chairs.
In line with recommendations that the Task Force developed, Alderman Reilly is very pleased to announce the recent completion of Left Turn Traffic Calming treatments at five intersections along State Street, between Ontario Street and Kinzie Street.
State Street and Kinzie Street, Before (top) and After (bottom)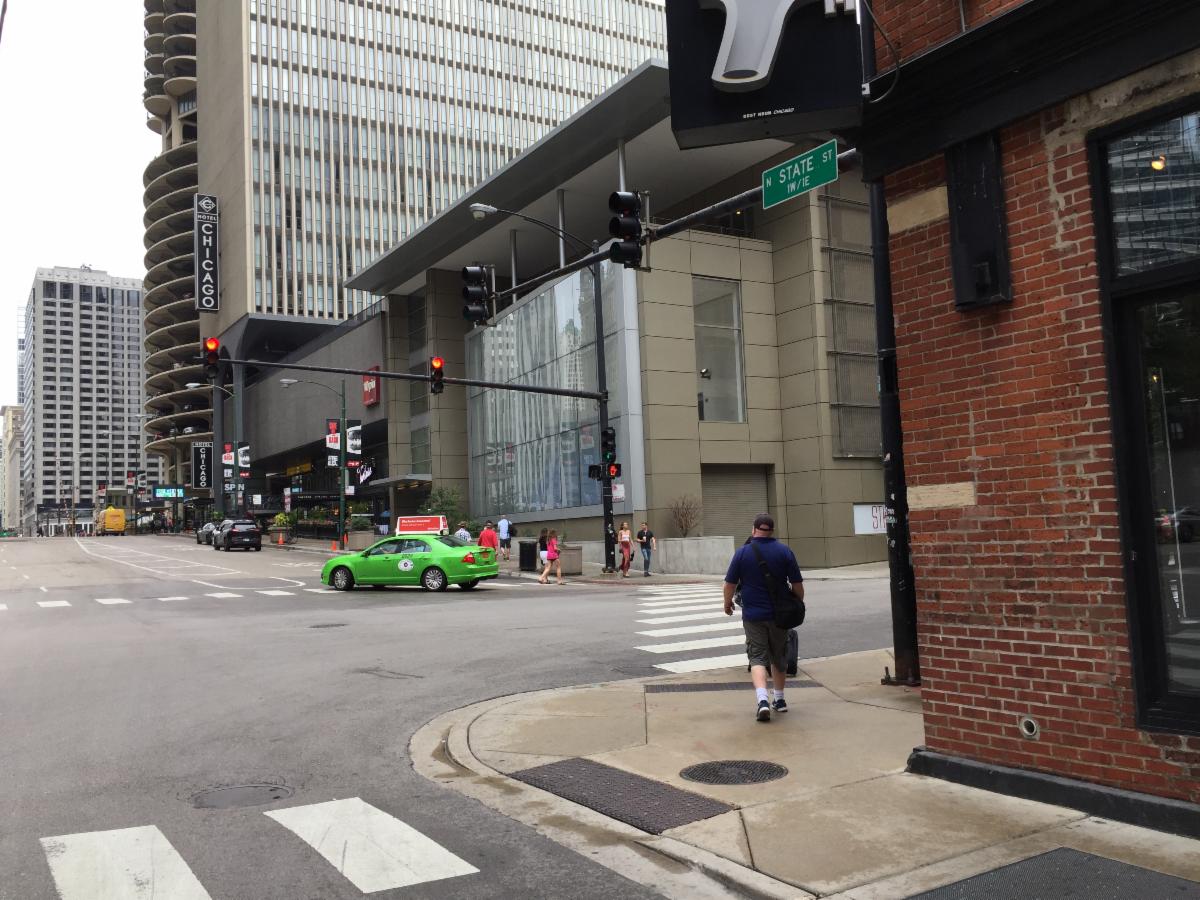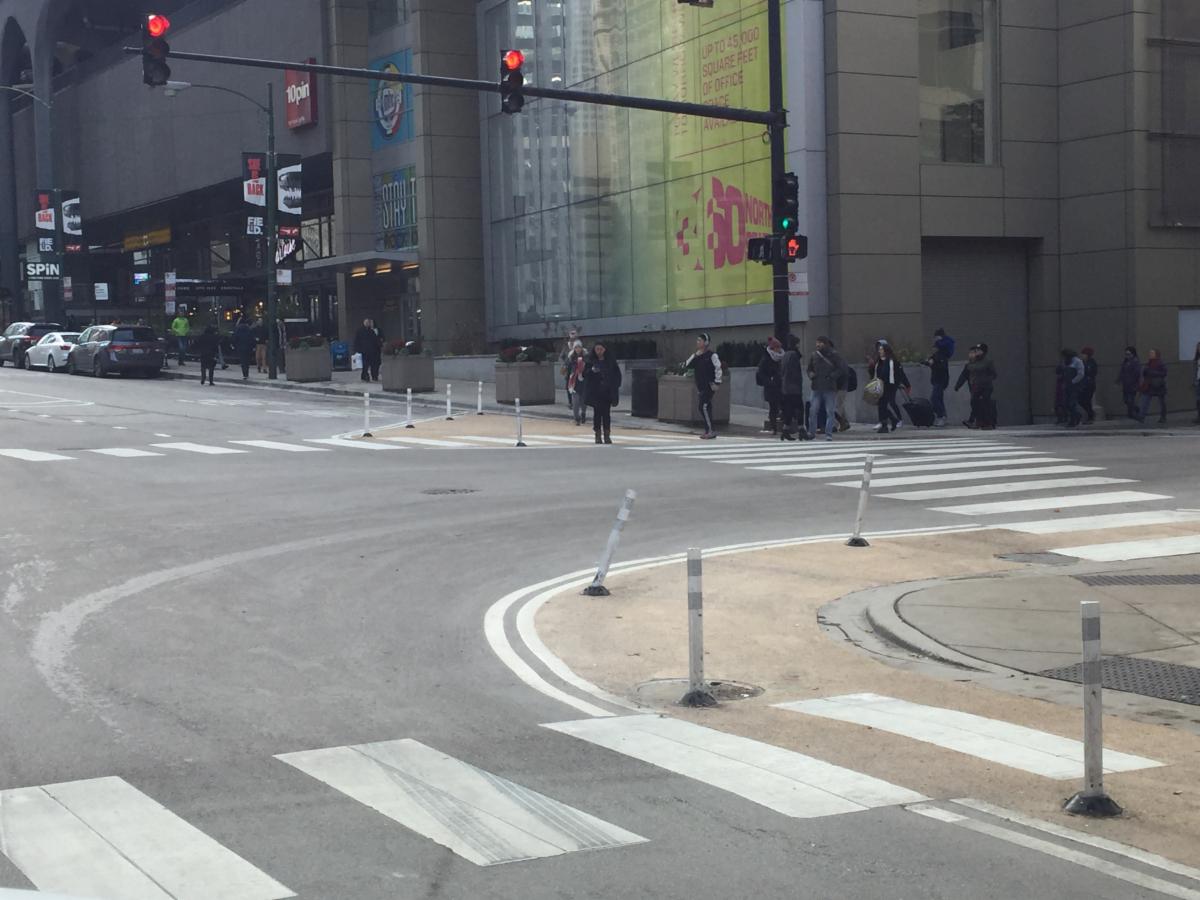 Called a Rapid Delivery Project, these projects are "low-cost, quick hit changes to the street" that can be adjusted based on project results, impacts, and community feedback. These are an interim solution to safety challenges and will be evaluated for effectiveness in improving safety.
Alderman Reilly authorized a significant portion of his menu funds for this Rapid Delivery project which included speed bumps and vertical posts to "harden" the centerline of the intersection.
State Street and Hubbard Street, Before (top) and After (bottom)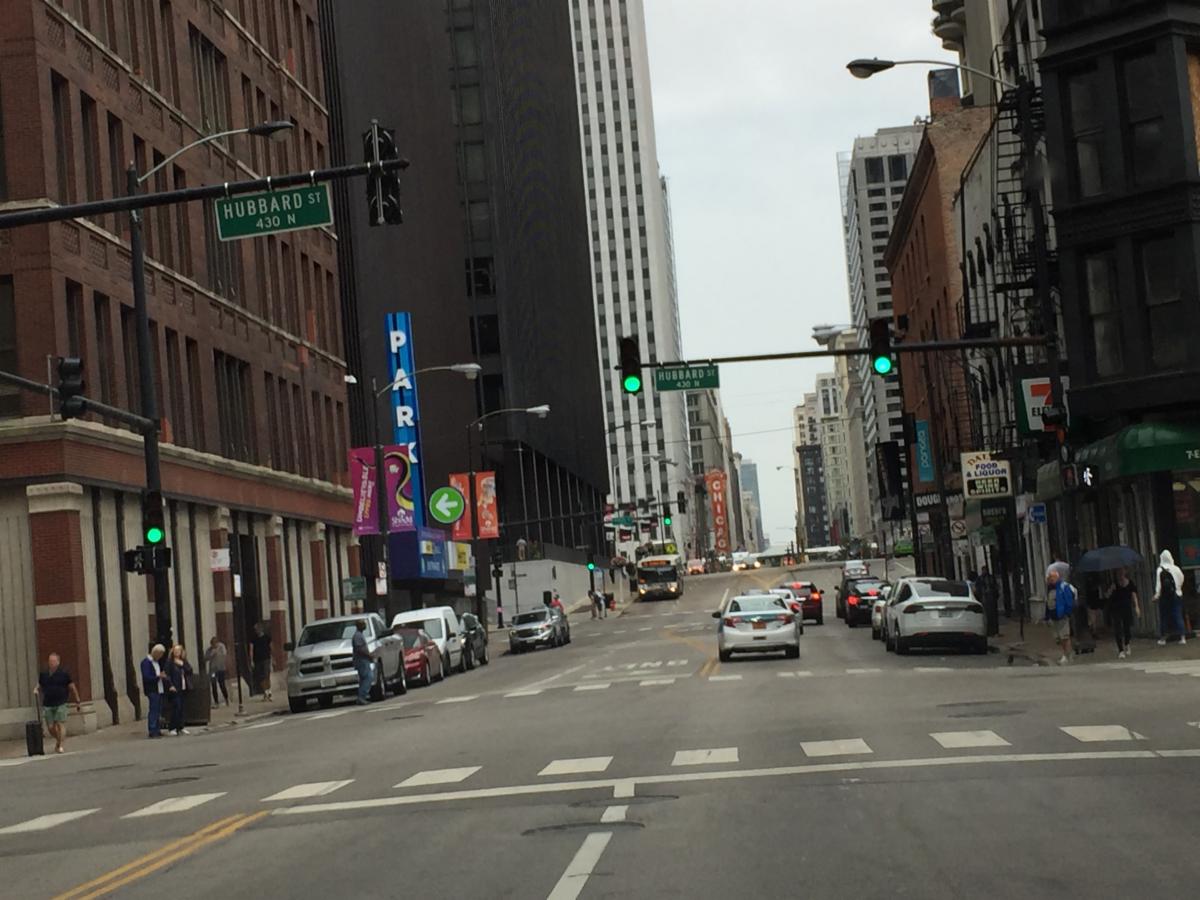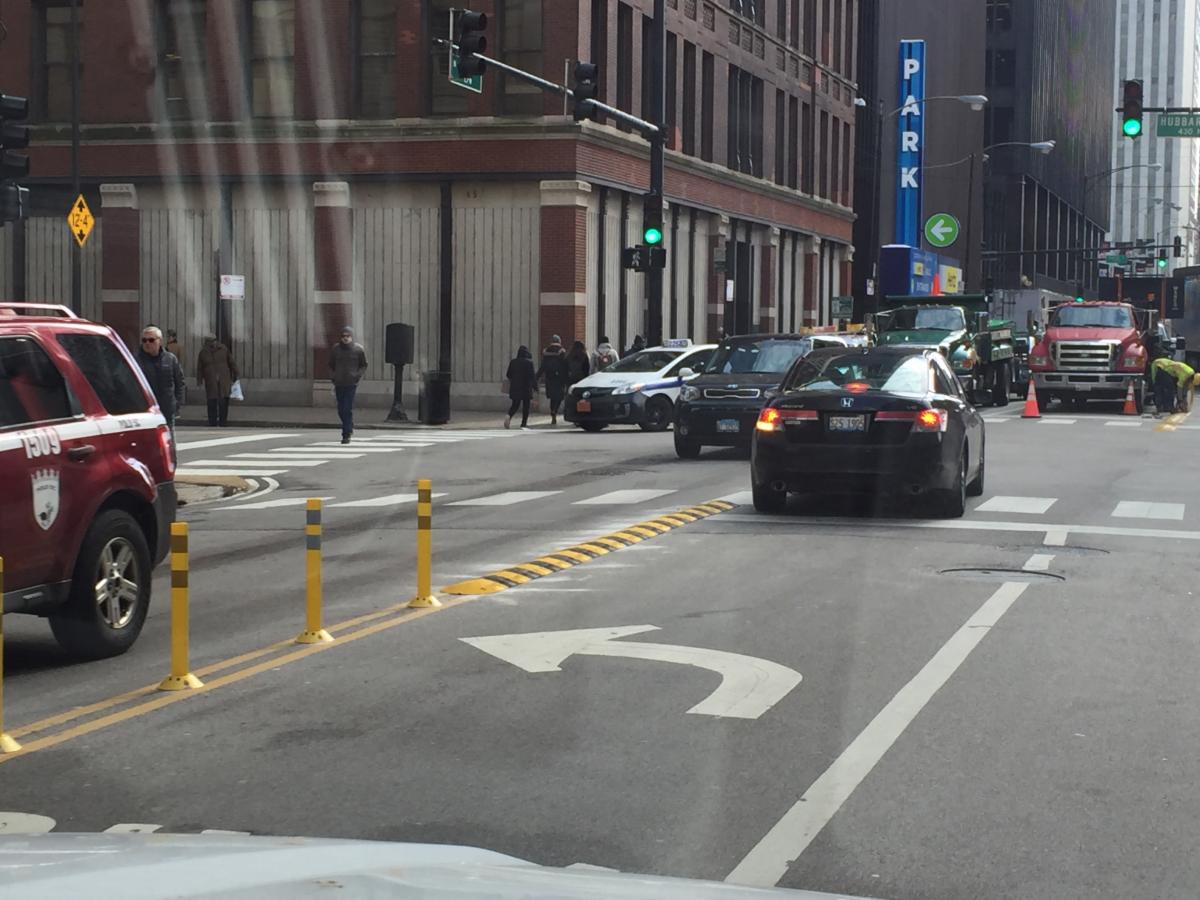 Left Turn Traffic Calming works by guiding drivers to take a safer path when turning left, improving drivers' visibility of pedestrians crossing the street and encourages drivers to take turns at slower speeds.
About the Vision Zero Downtown Task Force: The role of the Task Force is to inform stakeholders about Vision Zero and discuss potential roles and responsibilities for implementing the Action Plan.
Alderman Reilly serves as the Chairman of the Vision Zero Downtown Task Force and looks forward to continuing to work with CDOT and Task Force Partners to increase safety through the Downtown Vision Zero Plan.