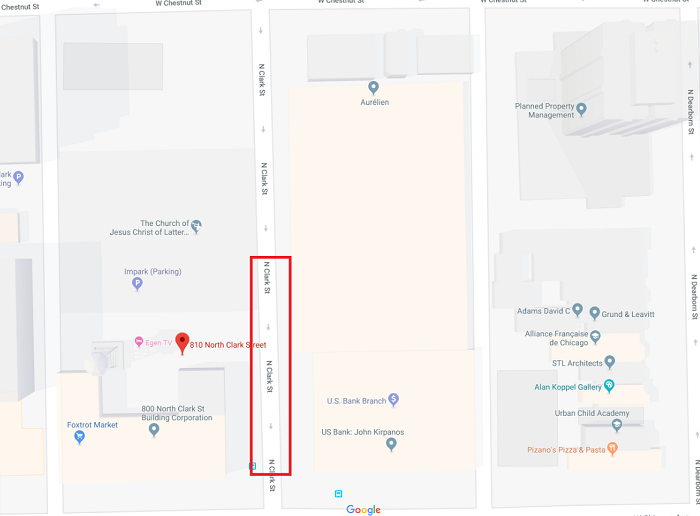 Starting on Wednesday morning, August 29th, the west-most traffic lane will be closed on Clark Street, near the intersection of Clark and Chicago. A large mobile crane will be set up with its rear bumper in the west traffic lane and front bumper in the job site.  Due to the location of the crane, the sidewalk will have to remain closed on the west side of Clark Street from 8:00 am Wednesday morning until 8:00 pm Friday evening. Signage will be present on the sidewalk indicating that pedestrians will need to reroute to the east side of Clark Street.
Fencing will be run along the job site extending out to the crane. Also, for these three days there will be no parking on the west side of Clark Street, between Chestnut and Chicago, due to staging of trucks. After Labor Day, the west traffic lane will remain closed until January 2019, but pedestrians will have access to walk along the sidewalk.
If you have any additional questions please email Alderman Hopkins at Ward02@cityofchicago.org, or call the 2nd Ward Service Office at (312) 643-2299.
Source:  Brian Hopkins 2nd Ward Alderman Neighborhood Notice 8/26/18