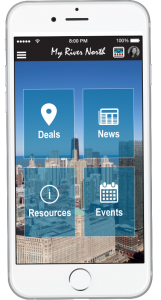 Welcome to My River North! Great News!  You no longer need to register!
We've launched My River North 2.0!  The app is FREE for all users and is compatible with virtually any mobile device. Using your mobile device, download the app from the App Store or Google Play.
For more information, click HERE.