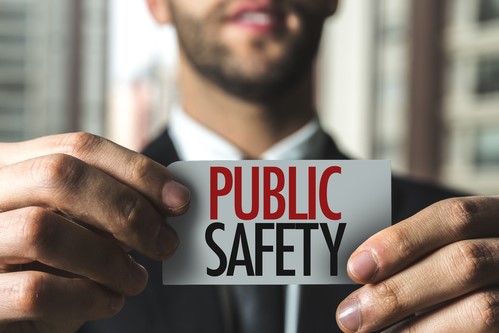 Excerpt from Reilly Reports 10/22/2021
We understand that recent crime and personal safety continue to be top-of-mind for many Chicago residents. Residents often ask what they can do to help the Chicago Police Department (CPD) improve public safety and for updates regarding Alderman Reilly's efforts to reduce criminal activity.
Community Engagement Opportunities – Residents can assist CPD and their community improve public safety by doing the following:
Joining the Court Advocacy program. Court Advocates are volunteers who track court cases and attend judicial hearings for crimes that have occurred within their neighborhoods. Court advocacy is a way to show support for victims and solidarity against crime in your community. Please click here for information about Court Advocacy.
Participate in your local CAPS meetings. CAPS meetings offer residents an opportunity to address crime and safety issues directly with the beat cops who patrol their neighborhood, as well as to provide ongoing feedback, which helps the police to monitor crime issues. Please make sure to confirm the details for upcoming meetings with your Police District's CAPS office. To find your district and beat, please click here, and please review 

CAPS Personal Safety Tips

 to protect yourself.
Most importantly, if you see something, say something. Calling 9-1-1 in real-time when criminal activity occurs is the most important thing anyone can do. Please 

click here

 for tips about calling 9-1-1.
Alderman Reilly's Efforts to Improve Public Safety – Although Alderman Reilly does not have the authority to direct the CPD, his top priority is to leverage all available City resources to enhance public safety throughout the Downtown neighborhoods.  Alderman Reilly consistently collaborates with CPD to identify and address hot-spot crime locations.
Since 2019, the Alderman has allocated portions of the Aldermanic Menu to fund the installation of the following:
$657,000 to fund the installation of Police Observation Cameras (PODs) and License Plate Readers (LPRs) in various locations throughout the 42nd Ward. These cameras have been instrumental in assisting CPD identify and arrest criminals.
$1.7 million to fund lighting enhancements in the 42nd Ward.
The week of 10/18/22, Alderman Reilly convened a site survey with staff of relevant City Departments to review 15 potential locations for new cameras to be installed. He is committed to spending a large portion of the 2022 Aldermanic Menu Fund to install additional PODs and LPRs in the Downtown neighborhoods.
In addition to the Aldermanic Menu, Alderman Reilly uses his legislative powers to provide law enforcement with more tools to address crime and safety issues.
While CPD is on pace to take over 12,000 guns off the City's streets this year, in many cases, guns involved in shootings around the City are legally purchased before illegally changing hands to be used for illicit activities and terrorizing the City's communities.
Effective crime reduction strategies require an aligned system of justice – federal, state, and local agencies  must develop a collaborative, cross-government approach to public safety to ensure the well-being of the City's residents remains at the forefront of any and all public safety.
Alderman Reilly is pleased to report that he recently co-sponsored a City Council Resolution calling for a hearing to investigate how best to combat gun violence in the City and how to foster cooperation among agencies responsible for the apprehension and prosecution of criminal offenders (R2021-1128).
Again, please remember to call 9-1-1 in real-time if you witness criminal activity.