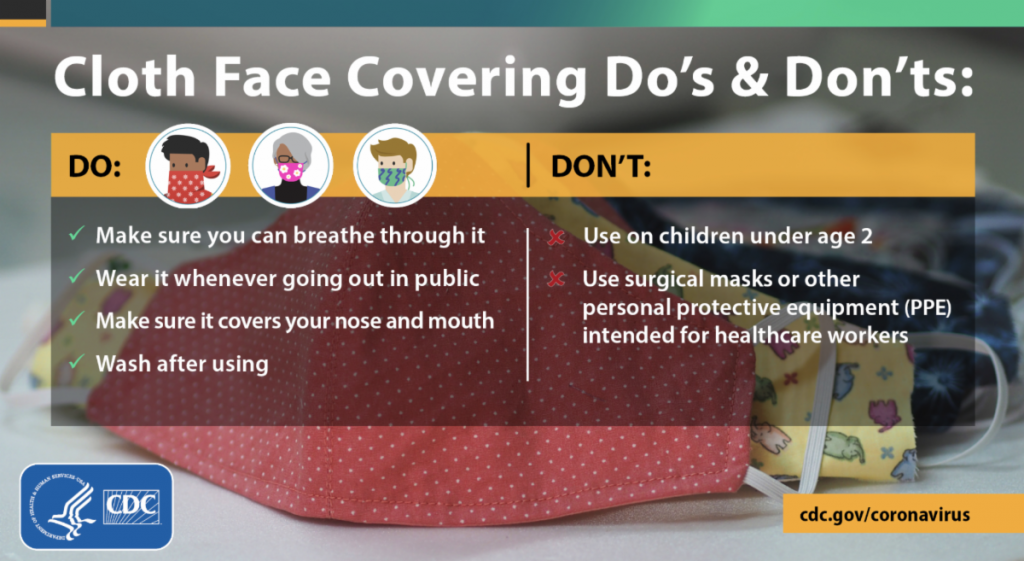 As a reminder, Illinois residents are required to wear face coverings in public where six feet of distance between individuals cannot be maintained, like in stores. For residents who have homemade, cloth face coverings, please ensure your mask does the following:
• fit snugly but comfortably against the side of the face
• be secured with ties or ear loops
• include multiple layers of fabric
• allow for breathing without restriction
• be able to be laundered and machine dried without damage or change to shape
While wearing face masks is now required, please note that it does not replace or substitute social distancing. When wearing a mask, please continue to practice social distancing from others, frequent hand cleaning and other preventative measures.
Alderman Reilly will have a number of masks available for distribution to 42nd Ward residents. As a reminder, these masks will be prioritized for residents who belong to a vulnerable population, including seniors 65 and older, those with underlying medical conditions that put them at higher risk, and essential personnel.
If you or a member of your immediate household falls into these categories, and you do not otherwise have access to a mask, please COMPLETE THIS FORM and Alderman Reilly's office will do their best to provide you with a mask. Because there are a limited number of masks to distribute, we hope that residents will use discretion in requesting a mask.
Please note, these masks are for 42nd Ward residents only, if you reside outside of the 42nd Ward, please contact your local Alderman. To look up your local Alderman, please CLICK HERE.
For the most up-to-date COVID-19 information, please visit: City of Chicago, State of Illinois, and CDC.