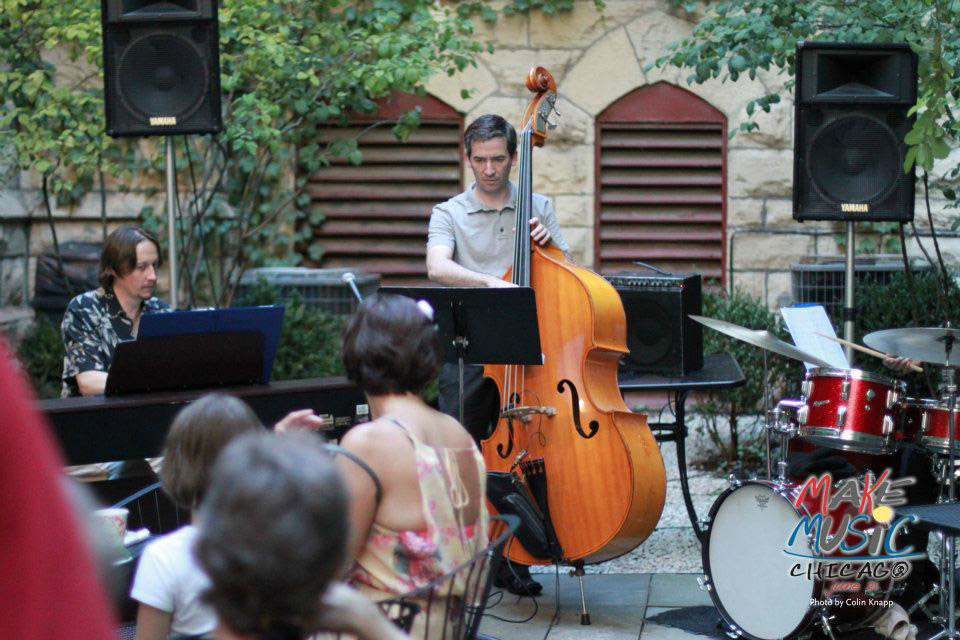 On Friday, June 21, 2019, Chicago will join over 1,000 cities around the world in the largest single-day celebration of music. Inspired by France's Fête de La Musique, Make Music Chicago is a free, citywide, do-it-yourself festival of music. Chicagoans of all ages and musical abilities, from seasoned professionals to those with no music experience, are invited to make music at any of the Make Music Chicago events, which include free sing-alongs, play-alongs, lessons, and performances. For a full schedule of events please visit makemusicchicago.org/schedule.
June 21st event highlights include:
Chicago Riverwalk – between Michigan Avenue and Lake Street
5:00-7:30PM – Make Music Chicago is thrilled to be offering a full evening of play-alongs, sing-alongs, and free music lessons along the Chicago Riverwalk. Instruments will be provided, just bring yourself!
Gallagher Way – 3635 N. Clark Street
6:30-8:00PM – Make Music Chicago is bringing our much-loved concert band play-along, Sousapalooza, to Gallagher Way! Bring your instrument and play some marches alongside the Navy Band Great Lakes. If you play flute, stick around for a play-along with the Chicago Flute Club later in the evening.*
*Registration required, please visit makemusicchicago.org/sousapalooza and makemusicchicago.org/flutes
Breakey Theatre at Chicago State University – 9501 S. King Drive
2:00-7:30PM Try your hand at steel pans, harmonica and an array of percussion instruments at Breakey Theatre before jumping into a jam session with the South Side Jazz Coalition! Instruments will be provided, just bring yourself!
In case of inclement weather, the outdoor events (Chicago Riverwalk, Gallagher Way) will move to Broadway Armory – 5917 N. Broadway