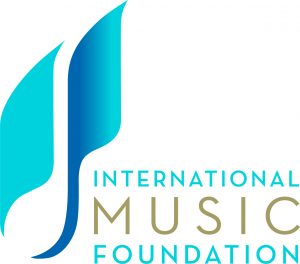 The Free Weekly Classical Music Summer Series Returns for its 20th Season.
The International Music Foundation (IMF) is proud to present the 2019 season of Rush Hour Concerts. Beginning June 4 and continuing every Tuesday through August 13, join IMF for free weekly classical music performances at St. James Cathedral located at 65 East Huron Street. Doors open at 5:00PM, pre-concert conversations begin at 5:15PM and performances begin at 5:45PM.
Rush Hour Concerts revamps the traditional classical music concert format by presenting short, high-quality chamber music performances in an intimate and informal setting. Each free half-hour concert is performed by world-class musicians from Chicago ensembles including the Chicago Symphony Orchestra, the Lyric Opera of Chicago and numerous independent chamber music groups. Prior to each concert, audience members are invited to participate in a conversation with performers and composers led by Rush Hour Concerts Artistic Director Anthony Devroye.
The lineup for the twentieth anniversary season of Rush Hour Concerts emphasizes music by female composers, along with an eclectic mix of repertoire favorites and hidden gems. Every program features women composers and/or performers, with music ranging from the 16th to 21st century.
The complete 2019 Rush Hour Concert schedule is as follows:
JUNE
June 4  – Season Opener
Brahms: Sextet in B-flat Major, Op. 18
Musicians from the Chicago Symphony and Lyric Opera Orchestra:
Stephanie Jeong, John Macfarlane, violin
Carol Cook, Anthony Devroye, viola
Brant Taylor, Calum Cook, cello
June 11 – Daughters of the Muse
Aleotti: Miserere and Exsurgat
Joan Tower: Copperwave
Stacy Garrop: Legends of Olympus
Tania León: Saoko
Gaudete Brass Quintet
June 18 – From the Creative Lab
Nina Shekhar: Ice 'n' Spice
Viet Cuong: Electric Aroma
Sarah Snider: You Are Free
Holly Harrison: Lobster Tales & Turtle Soup
Eighth Blackbird
June 25 – Audience Choice: Viola Century
Ernest Bloch: Suite (1919)
Rebecca Clarke: Viola Sonata (1919)
Anthony Devroye, viola
Daniel Schlosberg, piano
JULY
July 9 – Internal Connections
Kotoka Suzuki: Minyo
Schubert: Quartet in A Minor "Rosamunde"
Spektral Quartet
July 16 – Lyric Shorts
Rossini: The Barber of Seville (excerpts)
Singers from the Patrick G. and Shirley W Ryan Opera Center at Lyric Opera of Chicago
July 23 – Night and Day
Chen Yi: Night Thoughts
Beethoven: Piano Trio in B-flat Op. 11
Civitas Ensemble
July 30 – Sijo Poetry
Korean art song and music inspired by Sijo poetry
Musicians from the Sejong Society, in collaboration with the Poetry Foundation
AUGUST
August 6 – Art of the Quintet
JS Bach: Art of the Fugue (selections)
Shostakovich: Piano Quintet, Op. 57
Avalon String Quartet
Kuang-Hao Huang, piano
August 13 – Season Finale: RHC @ 20
English Choral Music from Six Centuries: Music of Purcell, Stanford, Britten, Judith Weir and Jonathan Dove
Stephen Buzard, conductor
St James Cathedral Choir