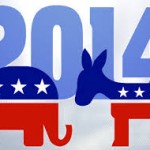 River North residents don't forget to participate in the General Election tomorrow – Tuesday, November 4th, 2014.
On Tuesday, November 4th voters will cast ballots for the following offices:
United States Senator

Governor
Lieutenant Governor
Attorney General
Secretary of State
Comptroller
Treasurer
Representative in Congress (one in each District)
Three (3) Commissioners of the Metropolitan Water Reclamation District
President of the Cook County Board of Commissioners
County Clerk of Cook County
Treasurer of Cook County
Sheriff of Cook County
Assessor of Cook County
Cook County Commissioner (one in each District)
Commissioner of the Cook County Board of (Tax) Review (only in District 3)
Appellate, Circuit and Sub-circuit Judges (to fill vacancies as needed)
Whether to retain various Appellate and Circuit Judges (yes or no)
At the November 4, 2014 General Election, Chicago voters will also DECIDE various referenda on:
Whether to amend the Illinois Constitution to protect victims' rights (binding)
Whether to amend the Illinois Constitution to protect the right to vote (binding)
Whether to increase the minimum wage to $10 per hour (advisory)
Whether to impose a tax on incomes of $1 million or more to benefit education funding (advisory)
Whether to require all health-insurance policies to cover birth control and contraception (advisory)
Vote on Election Day!
This election, all polling locations will be open between 6:00 am and 7:00 pm. Polling stations will promptly close at 7:00 pm; however, voters still in line to cast their ballots at 7:00pm will be allowed to vote. To check on the status of your registration, please click here and enter your address and last name.
Election Day Registration Offered!
Chicago voters who are not yet registered or who need to update their registration records may do so, and cast a ballot on Election Day, Tuesday, November 4, between 6:00am – 7:00pm, at any of five Chicago locations, including:
Board of Elections  –
69 W. Washington Street, Lower Level Conference Room
How to Locate Your Polling Place
You can locate your polling place by entering your home address into the Chicago Board of Elections Jurisdiction Search.
Complete information for voters is available on the Chicago Board of Election Commissioners website, www.chicagoelections.com. The website allows you to check your voter registration status, find your polling place and view a sample ballot.