Date/Time
Date(s) - 01/10/2018 - 01/14/2018
All Day
Location
McCormick Place - South
Category(ies)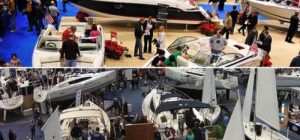 Date: 1/10/2018 – 1/14/2018
Address: McCormick Place – South, 2301 S Lake Shore Dr
Location: Chicago, IL
Hours: Wednesday 2:00 PM – 8:00 PM / Thursday11:00 AM – 9:00 PM / Friday11:00 AM – 9:00 PM / Saturday10:00 AM – 8:00 PM / Sunday10:00 AM – 5:00 PM
Cost/Cover: Adults: $15, children ages 12 & younger: FREE**
Web Page: http://www.chicagoboatshow.com/
Contact Info: 847-868-1810
Details: Chicago Boat, RV & Sail Show includes hundreds of boats and RVs, seminars, camping gear, and even a trout pond for kids at McCormick Place.
Features at a Glance
•Sailing Simulator
•Corona Find Your Beach Bar & Cantina
•Fred's Shed Interactive Learning Center – FREE Boat Maintenance & Repair Seminars
•Huck Finn Trout Pond
•NEW! Take the American Sailing Association's Sailing Challenge
•NEW! US Sailing Safety at Sea™ Course
•PaddleFest
•Progressive® Insurance Boat School
•Raingutter Regatta
•Rockin', Rollin', Bubbles
•RV Info Center
•Sailing Seminars
•Simple Machines Scavenger Hunt for Kids
For more information, click here.