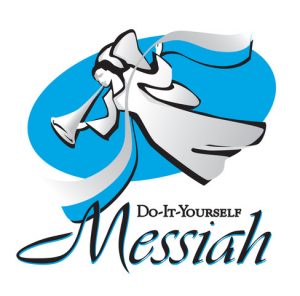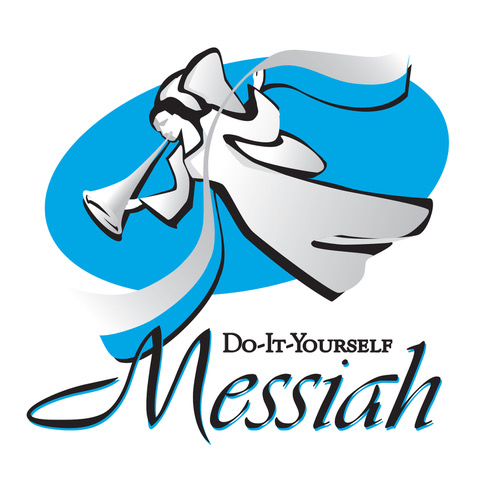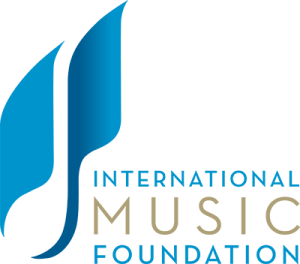 International Music Foundation Presents: The 44th Annual Do-It-Yourself Messiah
Event takes place on December 16 & 17, 2019 – Tickets on sale November 15, 2019
November 4, 2019 (CHICAGO, IL) – The International Music Foundation is pleased to announce the 44th Annual presentation of Do-It-Yourself Messiah. This beloved holiday event will take place at 7 p.m. on Monday, December 16, and Tuesday, December 17, 2019 at the Harris Theater for Music and Dance, located at 205 East Randolph on the north side of Chicago's Millennium Park. Tickets are $15 each and can be purchased as early as Friday, November 15 online at www.harristheaterchicago.org, in person, or by phone at (312) 334-7777. The Harris Theater Box Office hours are Monday – Friday, Noon – 5:00 p.m.
A Chicago holiday tradition since 1976, the Do-It-Yourself Messiah brings together a world-class conductor and soloists, an all-volunteer orchestra of local professionals and amateur musicians and actively encourages the thousands of audience members to step into the role of the chorus in a thrilling performance of George Frideric Handel's masterpiece, Messiah.
This year's Messiah will once again be led by world-renowned Maestro Stanley Sperber, who is returning for his 19th year, and will feature several local Chicago-based musicians and soloists. Among those scheduled to perform are soprano Michelle Areyzaga, countertenor Ryan Belongie, tenor Josh Tessier, bass baritone Mark S. Doss, and concertmaster Richard Young.
"For 44 years, the Do-It-Yourself Messiah has been creating lifelong memories for the families, friends, and strangers who come together to celebrate the season. Maestro Sperber, leading both the amateur and professional musicians, brings Handel's Messiah to life. It is truly a magical holiday tradition." – Mark Riggleman, Executive Director
In celebration of the 44th Annual performance of Messiah, the International Music Foundation is giving their Instagram followers an opportunity to win five pairs of tickets to each performance from November 15, 2019 through December 13, 2019. To enter, follow the International Music Foundation on Instagram at @imfchicago and tag the friend you would like to join you on any post tagged #DIYMessiah #GIVEAWAY. Ten winners will be chosen at random and notified via direct message.
For more information on Do-It-Yourself Messiah visit http://imfchicago.org/programs/do-it-yourself-messiah/ or contact IMF Executive Director, Mark Riggleman at (312) 670-6888 | mriggleman@imfchicago.org.
About Messiah
Composed in 1741 by George Frideric Handel, Messiah is a large-scale piece for orchestra, chorus and soloists. Originally intended as an Easter oratorio, it has become more popularly associated with the Christmas holiday season.
About The International Music Foundation
The International Music Foundation (IMF), founded in 1976, is dedicated to presenting free high-caliber classical music performances and music education experiences in the Chicago metropolitan area for people of all ages and degrees of musical awareness. IMF offers the following programs and educational experiences: Dame Myra Hess Memorial Concerts, Rush Hour Concerts, Do-It-Yourself Messiah, Make Music Chicago and Live Music Now!. For more information about the International Music Foundation, visit www.imfchicago.org or contact IMF Executive Director, Mark Riggleman at (312) 670-6888 | mriggleman@imfchicago.org.
Follow IMF on:
Facebook: https://www.facebook.com/InternationalMusicFoundationChicago
Instagram: https://www.instagram.com/imfchicago
Twitter: https://twitter.com/IMFchicago
About Harris Theater for Music and Dance
The Harris Theater is Chicago's primary residence for music and dance, connecting diverse audiences with outstanding artists from across the city, the nation, and the world. The Theater's activities fall under three central strategies: support for local music and dance companies, presentation of national and international artists, and community engagement and educational programs. Now in its fourteenth season, the Theater has earned national recognition as a distinctive model for collaboration, performance, and artistic advancement.
Today, the Harris Theater's original group of 12 resident companies has grown to include 30 diverse music and dance companies, and its Harris Theater Presents series has featured world-renowned artists and ensembles including Mikhail Baryshnikov, Batsheva Dance, Joshua Bell, Renée Fleming, Sir John Eliot Gardiner and the Monteverdi Choir, Hamburg Ballet, Angélique Kidjo, Paris Opéra Ballet, and Stephen Sondheim. The Harris Theater's community engagement initiatives build bridges between artists and community members, providing master classes, artist talks, and free tickets for more than 35 partner organizations throughout Chicago.
To learn more about the Harris Theater, Chicago's state-of-the-art 1,499-seat performance venue, visit HarrisTheaterChicago.org.