Find Your New Best Friend at the "Dog (and Cat) Days of Summer" Free Adoption Event
Chicago Animal Care and Control has waived its adoption fee through July 31, 2018 for dogs and cats 6 months or older. Give them a chance and you may find your new best friend!
Check the list of dogs and cats currently available here. Photos, video, and bios for adoptable pets can be found on the volunteer-run CACCAdoptables page. For more information about adoption requirements, click here.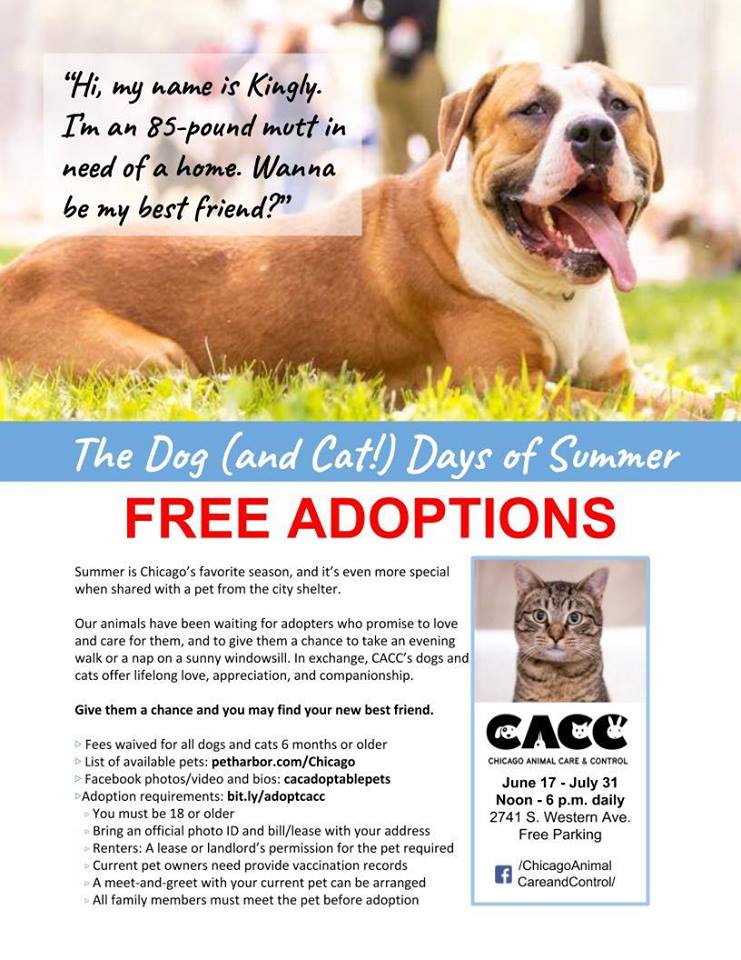 Source:  Adlerman Reilly's Report 6/22/18
S