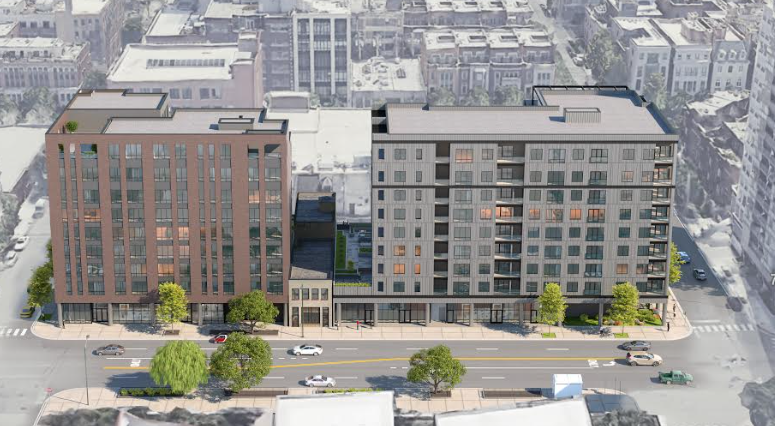 51 N Hudson and 411 W Chicago
LG Development Group is proud to present 751 N Hudson and 411 W Chicago, a duo of residential buildings in River North. The project on Hudson Street is a 9 story mixed-use development featuring 134 dwelling units, 30 parking spaces and 10,000sf of retail. The project on Chicago Avenue is a 9 story mixed-use building featuring 93 dwellings units, 24 parking spaces and 8,000 sf of retail.
Groundbreaking is anticipated early 2021 with completion in 2022.
The developers are not seeking any zoning relief, and plan to develop the site under the existing zoning rights which govern their property. As an as-of-right development, this project does not require Alderman Reilly's approval.
Committee on Zoning Meets Next Week
On May 21, 2020 the Chicago Plan Commission (CPC) voted to approve two impactful projects in the 42nd Ward. On Tuesday, June 16th these projects will be reviewed by the Committee on Zoning, Landmarks and Building Standards in a virtual meeting.
To view project details please click the following links:
Once approved by the Committee, these projects will advance to the next City Council meeting for a full vote by the Council.