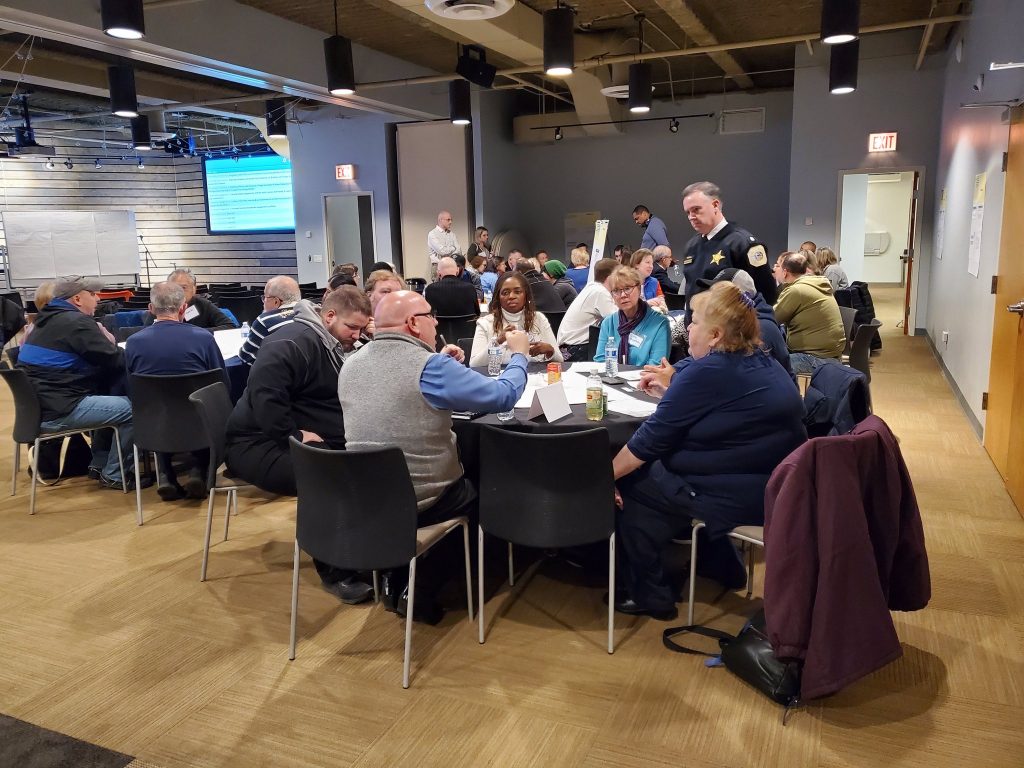 Thank you to everyone who came out for CPD's Community Conversations Part 1 (10-10) and Part 2 (11-6) to participate in creating the 18th District's 2020 Community Policing Strategic Plan.
There was a great exchange of ideas and collaboration with representation from multiple near north neighborhoods.  Stay tuned for the plan.
RNRA encourages residents to attend the CAPS Beat Meetings which occur every other month.  All meetings are posted on the RNRA event calendar (RNRAChicago.org) or on our mobile app My River North. Unsure of your Beat?  To find your District & Beat, click HERE.
CAPS meetings offer city residents an  opportunity to address crime and safety issues directly with the beat officers who patrol their neighborhood, as well as to provide ongoing  feedback, which help the police to monitor crime issues.
Watch the RNRA Calendar for January CAPS Beat Meetings to be posted.